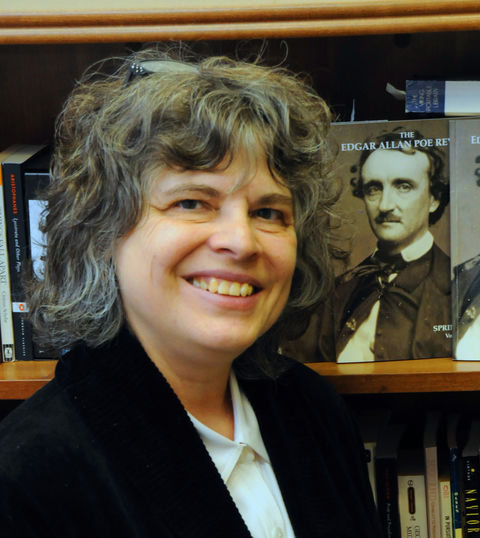 2809 Saucon Valley Rd
Center Valley, PA 18034

Biography

As an Americanist, Cantalupo's research is focused on Edgar Allan Poe and Emma Wolf. She is the founding and current editor of the peer-reviewed bi-annual journal, The Edgar Allan Poe Review founded in 2000 and published by Penn State University Press. Her monograph, Poe and the Visual Arts (The Pennsylvania State University Press; 2014), won the Poe Studies Association's Patrick F. Quinn Award for a distinguished scholarly monograph on Poe. Her edited books include Poe's Pervasive Influence (Lehigh UP/Roman & Littlefield, 2012), Emma Wolf's Short Stories in The Smart Set (AMS Press 2010), Emma Wolf's Other Things Being Equal (Wayne State UP, 2001), and she is co-editor with Lori Harrison-Kahan of Emma Wolf's Heirs of Yesterday (Wayne State University Press, 2020) as well as co-editor with Richard Kopley of Prospects for the Study of American Literature, Vol. II (AMS Press, 2009); she has also published essays on Poe, Hawthorne, Melville, and other American writers.  
Education

Ph.D. in English, SUNY Buffalo, 1988

M.A.H. in Photography & English, SUNY Buffalo, 1984

M.S.W. in Community Mental Health, SUNY Buffalo, 1973

B.A. in English & History, University of Rochester, 1969