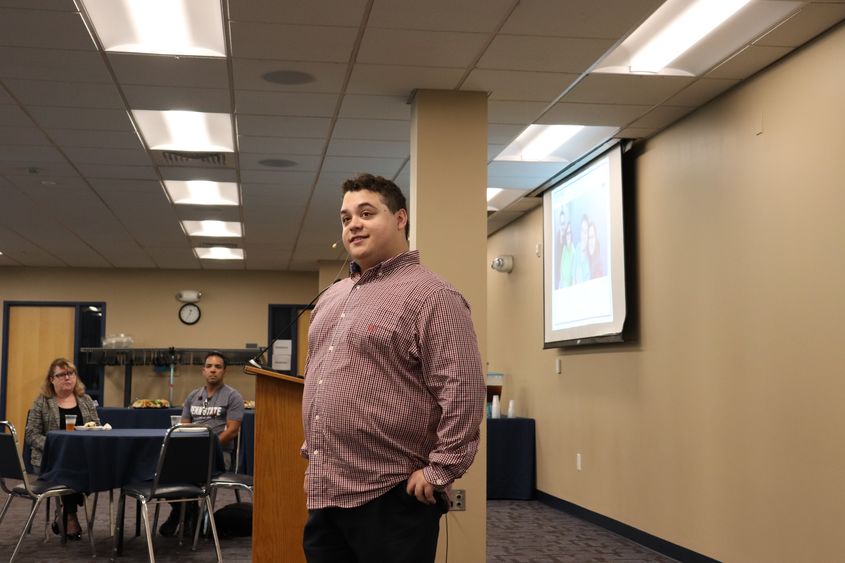 CENTER VALLEY, Pa. — Joey Vazquez of the Minding Your Mind organization visited campus on Oct. 1 and spoke to about 25 students, faculty and staff members at Penn State Lehigh Valley about the struggles of depression and to raise awareness of this issue.
Minding your Mind focuses on educating today's youth about mental health and its importance, as well as reducing the stigma associated with mental health struggles.
According to Vazquez, it was not until a friend had forced him to call and request an emergency evaluation that he had begun to find the right path. He began sessions with a counselor at the University of Massachusetts and found the help he needed.
"I didn't feel proud of myself," Vazquez said, "I felt proud of what I had done."
He said he was able to overcome his struggles with depression, racism and sexuality, to achieve a sense of happiness. He now speaks to schools to try and help educate students about the impact and prevalence of depression.
Marissa Ketcham, campus nurse at Penn State Lehigh Valley, gave her thoughts on the speech.
"I want our students to know that it's OK to talk about what you are feeling inside. Joey said that the best thing you can do for a friend or loved one is to help get them the professional help they need, and I want our students to know that they can start right here on campus with myself or our counselor," Ketcham said.
Students can learn more about Health and Counseling Services by visiting the Health and Counseling webpage or by stopping in room 221. Appointments are recommended.
Contact
Dennille Schuler
Public Relations Specialist
Penn State Lehigh Valley