New option in the business program will prepare students to sit for the Certified Public Accountant exam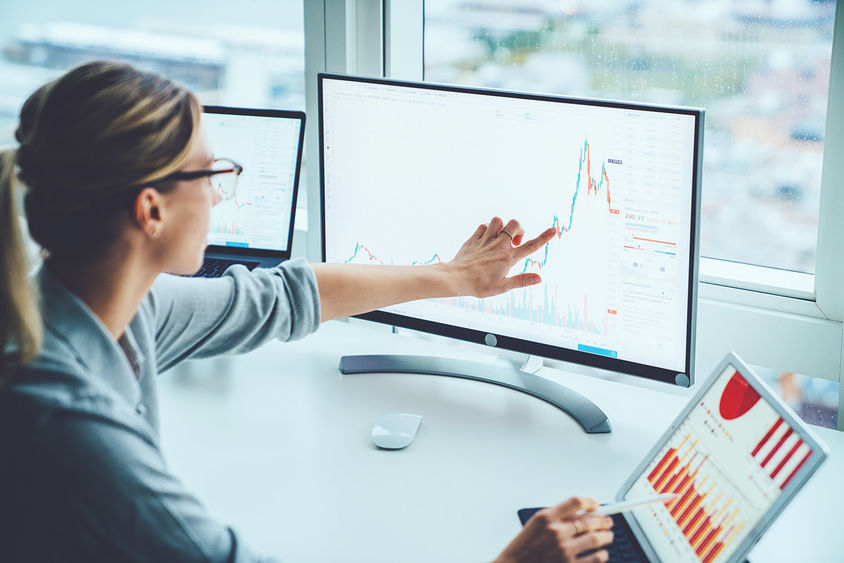 CENTER VALLEY, Pa. — Penn State Lehigh Valley is offering an accounting option in the bachelor of science in business program as of fall 2020. Students in this option complete 18 credits of upper divisional accounting classes, a six-credit accounting internship, and a project management course, which can lead to future job prospects.
"This is an exciting option for Penn State students. A good accountant can determine the health and efficiency of a business and increase a company's profitability by understanding and communicating the information to the organization's senior leadership," said Thomas P. Hess, a 1985 Penn State gradaute, senior vice president and chief financial officer of Genomind, and lecturer in health policy administration at Penn State Lehigh Valley. "My Penn State accounting degree was the foundation of my success as a CPA and Chief Financial Officer."
"Accounting professionals play a vital role in running a business. Our accounting option will prepare students by emphasizing critical topics such as financial and managerial accounting, auditing and taxation," said Douglas R. Hochstetler, director of academic affairs, Penn State Lehigh Valley. "Our business degree program also offers a marketing and management option, as well as an individualized option, so students have the opportunity to tailor their education to their specific interests."
Students completing this degree option will meet the academic requirements to sit for the Certified Public Accountant (CPA) examination. Graduates may also be able to pursue other professional certifications, such as Certified Management Accountant (CMA) and Certified Internal Auditor (CIA).
"The importance of professional accountants in ensuring sound financial reporting cannot be stressed enough. Accountants contribute to the stability and progress of society," said Mark Gruskin, associate professor of finance and accounting, Penn State Lehigh Valley. "Our accounting option prepares students for careers as a Certified Public Accountant, Corporate Controller, Treasurer, Budget Director and consultant."
For information about the accounting option, contact Maung Min, director of business programs at Penn State Lehigh Valley, at [email protected] or call 610-285-5117.
Contact
Dennille Schuler
Public Relations Specialist
Penn State Lehigh Valley