$14.4 million expansion project to include STEM wing and organic chemistry lab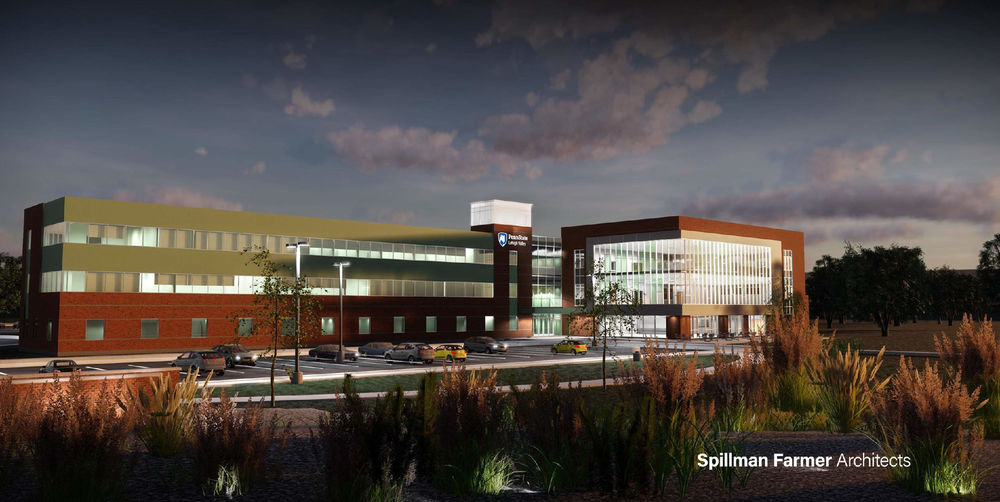 UNIVERSITY PARK, Pa. – In an effort to provide proper STEM-related facilities and accommodate future growth of the Penn State Lehigh Valley campus, the Board of Trustees Committee on Finance, Business and Capital Planning on Feb. 20 recommended a plan to expand the current campus building by 20,500 square feet.
Update: The proposal was approved by the full board on Feb. 21.
The three-story addition includes a new dining facility on the first floor, student service spaces on the second floor and a STEM wing on the third floor, including an organic chemistry lab.
"The expansion will continue to evolve Penn State Lehigh Valley's place as an integral educational resource in the region and make our campus even more appealing to prospective students," said Tina Q. Richardson, chancellor, Penn State Lehigh Valley. "We have always focused on training students with the skillsets relevant to our region, in order to make our graduates competitive and the local workforce strong. The new spaces in the expansion will seek to spur creative collaboration and provide a vibrant space for our community of learners to engage and network."
The new addition is strategically placed next to the south entrance where it is highly visible from the main road, giving the building a new identity to passersby. The addition will showcase the inner workings through a two-story picture window. When entering the first floor, visitors will be able to access a light-filled full-service cafeteria that offers a place to eat, as well as a place to study or collaborate with others. The dining area will bring together students, faculty, staff and community members as it is equipped with large display screens and a portable stage for performances and presentations. The second floor will provide student services spaces and administration spaces. A classroom and organic chemistry room on the top floor offer a state-of-the-art STEM environment.
"Given that health care is the largest employer in our region, the expansion is a great asset to our students and local employers," said Douglas R. Hochstetler, director of academic affairs, Penn State Lehigh Valley. "The new organic chemistry lab will create a critical academic space aligned with our degree programming and will allow our campus to grow a necessary educational pipeline for health professionals."
Spillman Farmer Architects and Alvin H. Butz, Inc. were selected for the expansion project.