The first event covered social media and marketing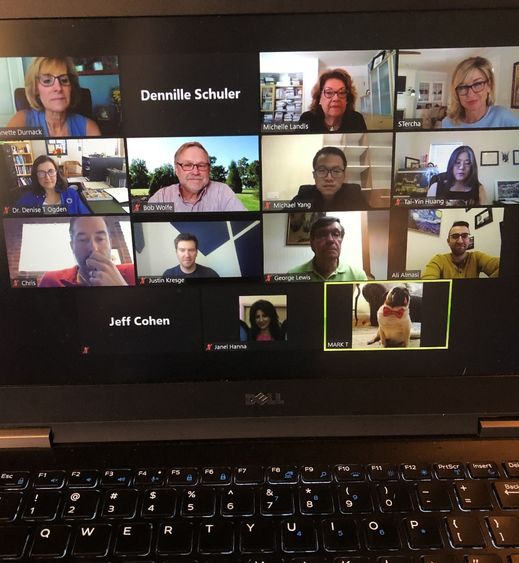 CENTER VALLEY, Pa. — Lehigh Valley LaunchBox is hosting a series of events for its portfolio of companies who are grant recipients called the Mastermind Program. This program, specifically for LaunchBox grant recipients, will bring together interested grant recipients for peer-to-peer discussions on a specific topic, build a network of support to learn from each other, provide coaching, and also showcase featured speakers at each session that are experts in their topic area. These sessions will be held every other month.
The first Mastermind program was held virtually on June 26. The program covered social media and marketing advice from featured experts, including Denise Ogden, professor of marketing at Penn State Lehigh Valley, and Sharon Tercha, director of strategic communications at Penn State Lehigh Valley. Michelle Landis, owner and founder of Pinnacle7 and LaunchBox Advisory Board vice chair, facilitated the program.
Participants gave an introduction of their company and shared challenges they are experiencing relating to social media and marketing. Landis, Ogden, Tercha and other Lehigh Valley LaunchBox Advisory Board members provided feedback and suggestions.
"Today's program was a wonderful opportunity for our portfolio companies to meet each other, discuss similar challenges they are experiencing as entrepreneurs, share some successes and learnings with each other, and also gain valuable tips and strategies from our experienced subject matter experts", said Annette Durnack, director of business development for Lehigh Valley LaunchBox.
The next Mastermind will be held in late July. For more information, grant companies should contact Janel Hannah at [email protected].
Lehigh Valley LaunchBox (LVLB) is an early-stage business accelerator program for entrepreneurs. As a signature program of Invent Penn State, LVLB partners with a network of community and university partners to offer continuing support to small business owners and guides them through every step of their startup journey.
Information regarding the Invent Penn State initiative is available online.
Contact
Dennille Schuler
Public Relations Specialist
Penn State Lehigh Valley