David Witwer explores the enduring mystery of Jimmy Hoffa's disappearance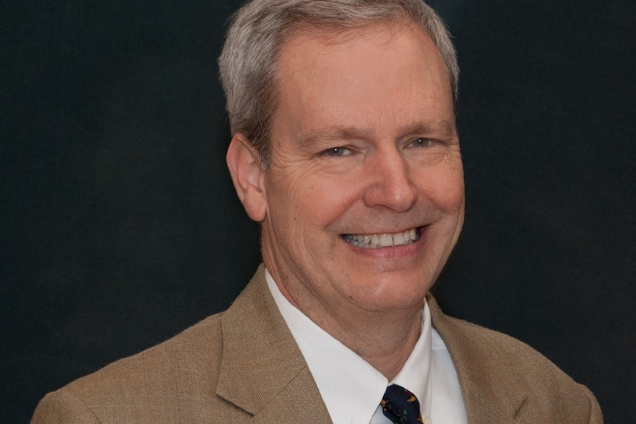 David Witwer, Penn State Laureate for the 2020-21 academic year, will present "Searching for Jimmy Hoffa: The disappearance of America's most notorious labor leader and why it still matters today," from 12:15 to 1:15 p.m. on Tuesday, Nov. 17, via Zoom. This event is free and open to the public.
An annual faculty honor chartered in 2008, the Penn State Laureate travels the commonwealth to bring greater visibility to the arts, humanities and the University, as well as to their own work. As Penn State's laureate for the 2020-21 academic year, Witwer, professor of American studies at Penn State Harrisburg's School of Humanities, will draw on his research on corruption, organized crime and labor racketeering.
Focusing on Witwer's current book project, "Searching for Jimmy Hoffa," will trace the history of what is known about James R. Hoffa's disappearance, his involvement with organized crime and what his career reveals about working-class attitudes toward corruption. Witwer's presentation will connect those details to broader issues intrinsic to the humanities; he plans to generate conversations about what past confrontations with corruption can teach people today.
Witwer holds a doctorate and master's degree in history from Brown University and received his undergraduate degree from DePauw University. After college, Witwer worked in the New York County District Attorney's Office as an investigative analyst on assignment with the New York State Organized Crime Task Force, exploring the mob's role in the construction industry. Drawing on this work, Witwer later served with the U.S. Attorney of the Southern District of New York, working with the Office of Investigations in the Teamsters Union. Witwer has authored three books on labor racketeering: "Corruption and Reform in the Teamsters Union" (2003); "Shadow of the Racketeer: Scandal in Organized Labor" (2009); and most recently, "Murder in the Garment District: The Grip of Organized Crime and the Decline of Labor in the United States" (2020). He currently serves on the editorial board of the journal "Labor History."
Witwer's presentation will be followed by a brief Q&A session moderated by Nichola Gutgold, Penn State Lehigh Valley communication arts and sciences professor. Follow the Zoom address (passcode 326603) to join the webinar.
For questions and more information, contact Nichola Gutgold at [email protected].
Contact
Dennille Schuler
Public Relations Specialist
Penn State Lehigh Valley