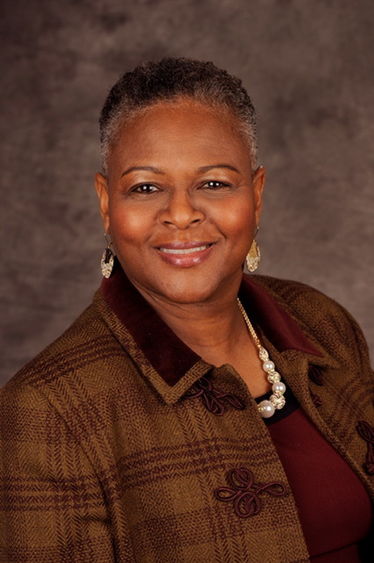 Tina Q. Richardson, chancellor of Penn State Lehigh Valley, graduated from the Pennsylvania Education Policy Fellowship Program (EPFP) at the Education Policy and Leadership Center in Harrisburg on December 8, 2020. The event was held virtually via Zoom.
Richardson was one of 20 graduates as part of the 2019-20 cohort of fellows. The PA EPFP is a professional development program for individuals whose work record reflects strong leadership abilities and a concern for issues important to children and education. The EPFP annually brings together a diverse cohort of professionals from education, human services, government, business and community organizations.
As part of the program, fellows attended 18 sessions and a leadership forum. They completed independent policy research as a member of a small team to develop a policy proposal. Due to COVID-19, the program lasted six months longer than planned and was forced to transition to a new format.
The virtual graduation ceremony opened with welcoming remarks from Charles Allen, chair, EPLC board of directors. Ronald Cowell, fellowship program co-coordinator then recognized the guests. Three class representatives shared their experiences before the certificates were presented to every fellow. Amy Morton, fellowship program co-coordinator, then shared remarks, before Cowell closed the program.
"Throughout her career, Dr. Richardson has placed a high value on professional development in educational leadership. Completing this program is an impressive achievement on its own, but even more so given the challenges of the past year and the heightened demands on our academic leaders," said Madlyn L. Hanes, senior vice president for Commonwealth Campuses and executive chancellor at Penn State.
Richardson joined the Penn State family on July 15, 2015, as chancellor of the Lehigh Valley campus. Since that time, her work has been focused on three main campus priorities: academic excellence, campus visibility, and enrollment. Her notable achievements include a strong growth in total enrollment in her time as chancellor; along with being the driving force behind the innovative Collective Impact partnerships with a local community college and the United Way, as well as the Collective Impact Scholarship Fund, and the $16 million campus expansion that broke ground in early 2020.
She came to Penn State Lehigh Valley from Drexel University, where she served as associate dean of academic affairs at Drexel University's School of Education. As an associate dean at Drexel, she provided leadership related to academic program development and evaluation, faculty professional development, and the promotion and tenure process.
Richardson also served as director of the University Assisted School, an effort to improve K-12 public education in West Philadelphia's Promise Zone. She has worked to secure millions of dollars in funding for in-and-out-of-school time programming and was the founder of Drexel's Critical Conversations in Urban Education lecture series.
Richardson is a long-term resident of the Lehigh Valley. She served as a faculty member in Lehigh University's College of Education for 20 years. Richardson was director of the counseling psychology program and a special assistant to the provost for a National Science Foundation-funded leadership initiative for women in science, technology, engineering, and mathematics.
Her extensive leadership experience in education includes the American Council on Education Institute for New Presidents, American Council on Education Fellowship, directing the Higher Education Resource Services Summer Leadership Institute at Bryn Mawr College after being a participant in the Institute; leading various study abroad and global citizenship programs; serving as fellow of the State University of New York Global Center for Collaborative Online International Learning initiative; being a Fulbright-Hays Scholar in Ghana, West Africa; and then leading multiple Fulbright-Hays Programs for K-16 educators in Ghana. She is now a recent graduate of the Pennsylvania Education Policy Fellowship Program at the Education Policy and Leadership Center in Harrisburg.
She has received numerous awards for her work in education and she serves on multiple boards in the region. Richardson earned her bachelor's in psychology, and master's and doctorate in counseling psychology, all from the University of Maryland.
Contact
Dennille Schuler
Public Relations Specialist
Penn State Lehigh Valley