Tina Q. Richardson is one of two new appointees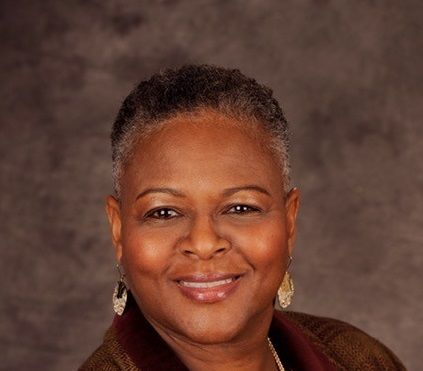 Penn State Lehigh Valley (PSU-LV) Chancellor Tina Q. Richardson was recently appointed to serve on the Board of Directors of ESSA Bancorp, Inc., the holding company for ESSA Bank & Trust, a $1.9 billion asset institution providing full service commercial and retail banking, and financial and investment services in eastern Pennsylvania. Richardson, along with the appointment of Carolyn P. Stennett, vice president of human resources at Victaulic Company, bring the board size to 10 members.
"Carolyn and Tina bring strong qualifications and vast experience to our board." said Robert Selig Jr., ESSA Bancorp, Inc.'s board chair. "Their expertise in education and training is consistent with our company's guiding principles. We are pleased to have two accomplished individuals bringing their talents to our governing board."
"Both ESSA and PSU-LV have diligently served our community for more than 100 years. ESSA's commitment to being a focused financial institution, delivering sustainable growth and building long-term value is a mission that aligns with my own at Penn State. I look forward to collaborating with the exceptional business leaders on the ESSA board and leadership team and helping the institution continue to achieve these important goals," Richardson said.
Prior to her role as chancellor of the Penn State Lehigh Valley campus, Richardson served as the associate dean of academic affairs at Drexel University School of Education, in addition to securing millions of dollars for in- and out-of-school time programming and founding the institution's Critical Conversations in Urban Education lecture series.
Richardson also served 20 years as a faculty member at Lehigh University, as well as the director of the counseling psychology program. She has earned fellowships with the American Council on Education, the State University of New York Global Center for Collaborative Online International Learning initiative and served as a Fulbright-Hays Scholar in Ghana, West Africa.
Richardson received her bachelor's degree in psychology and master's and doctorate in counseling psychology, all from the University of Maryland. She currently serves on the board of directors for Good Shepherd Penn Partners, Greater Lehigh Valley Chamber of Commerce, Lehigh Valley Economic Development Corporation, Lehigh Valley Partnership, the United Way of the Greater Lehigh Valley and numerous others. She resides in Bethlehem, Pennsylvania.