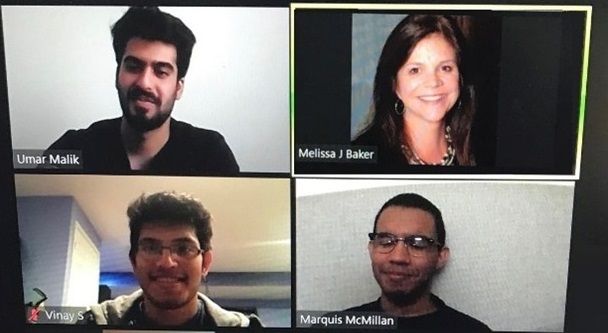 CENTER VALLEY, Pa. — Approximately 60% percent of students who begin their Penn State experience at the Lehigh Valley campus will transition to another campus to finish their degree. Penn State Lehigh Valley Coordinator of Student Services, Melissa Baker, works closely with transitioning students offering guidance as early as their first year.
Always looking to make improvements, Baker introduced a new strategy in spring 2020. The strategy utilizes a pride group created within Canvas, an application that students are already using, to lay out the steps for the 2+2 timeline. This easy access timeline includes steps to take each semester, offering a one-stop shop in a very visible location. Important dates and information can now be sent through Canvas announcements and are no longer lost amongst emails.
Another recent change that Baker made to the 2+2 program was adding a peer component. While professional guidance is helpful, Baker recognized that hearing from students who have already been through the transition process is especially valuable. Response to the peer group component has been positive and attendance in this program continues to grow.
This year's event had the largest turnout yet. On Jan. 12, students transitioning to University Park for the fall 2021 semester had the opportunity to meet with a panel of previous Penn State Lehigh Valley students to hear their advice on how to make a successful transition.
The panelists covered topics such as navigating the campus, transportation systems, academics and social connections. Thirty-three students zoomed in to hear from Umar Malik, Vinay Singh, Mason Smith and Marquis McMillian. Suggestions were shared on how to find research opportunities and how to connect with study groups and class TA's. The panelists also discussed mistakes they made and how they overcame challenges, offering suggestions and practical advice. During the virtual program, participants learned tips for making friends, budgeting, meal prep, time management and more.
"The reason I choose to help PSU-LV students is because coming from Lehigh Valley campus, I always felt supported by the faculty, staff and other students, almost like they were my second family. I wanted to give back in that same way by trying to help other students who have the same fears I did when transferring to University Park," panelist Mason Smith said.
Link UP is the next step for 2+2 students. Link UP provides an opportunity for students to learn more about the change-of-campus process, discover more about other Penn State campuses, learn about campus resources, begin to understand the advance planning and timing necessary for a successful transition and another opportunity to hear from a change of campus student panel. This year, Penn State Lehigh Valley was selected to be one of five campuses to pilot an updated Link UP program. A virtual program is scheduled for April 10; however, students should check their 2+2 Transition Timeline: Steps to Take Canvas pride group for important details and updates regarding Link UP.