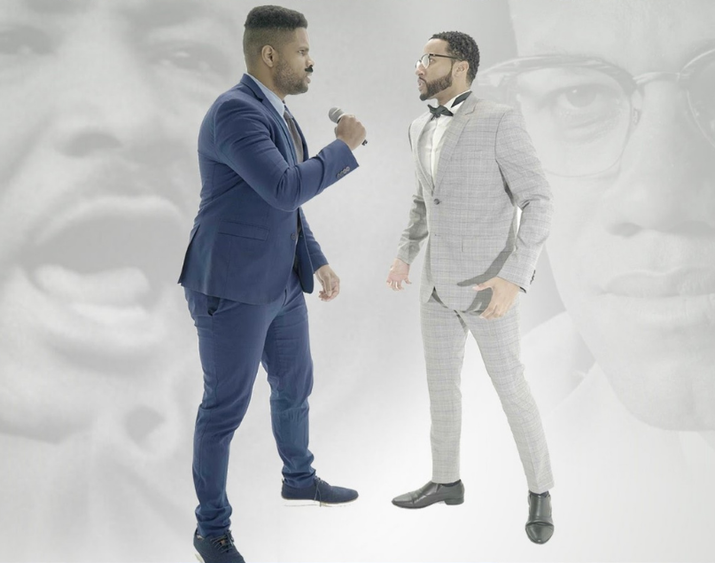 CENTER VALLEY, Pa. — Student organizations at Penn State Lehigh Valley (PSU-LV) held several virtual programs in honor of Black History month. Below is a recap of some of the events that took place during the month of February.
On Feb. 5, Black Student Union President Makayla Brown-Paul served as the student panelist for the Essence of Democracy program. The program is part of a unique series initiated this year by Art Gallery Director Ann Lalik, which aims to give voice to those who are often unheard. Brown-Paul joined Penn State Lehigh Valley Chancellor Tina Q. Richardson to engage in dialogue with featured artist Iffy Chijena. Speaking about her role on the panel, Brown-Paul said, "I learned that you can express a powerful message through a work of art! Words can be a form of expression but painting or drawing our message may be more powerful than the vocalization of the message. I was honored to represent the student voice on this panel."
On Feb. 17, PSU-LV joined students from Penn State Harrisburg as the Student Affairs and Student Activities teams collaborated to host "Bert and Det's Epic Rap Battle of Black History." Bert and Det's material featured several historical black figures, from Martin Luther King Jr. and Rosa Parks to activist athletes like Colin Kapernick and LeBron James. Following each "battle" the duo took time to converse with the audience, discussing the accomplishments of those highlighted and asking for student input and questions. Throughout the 90-minute program, students flooded the chat box with comments and responses. The session provided a wealth of education while entertaining and involving participants for the duration. Student Rebecca Ganthier said "This show exceeded my expectations! I learned so much about different black historical figures. Bert and Det were very engaging and hilarious as well!"
A final program highlighting Black History month was held on Feb. 22, presented by Michael Fosberg, founder of Incognito Inc. Fosberg's session, titled "Nobody Wants to Talk About It: Race, Identity and the Difficulties in Forging Meaningful Conversations," began with him sharing his story of being adopted. After searching for his birth father, he learned while in his 30s that his father was African American. The emotions, reactions and attitudes that he felt personally, as well as those received from others once they learned his background, were the basis for his presentation. Fosberg offered the audience his seven tools to foster authentic dialogue and challenged attendees to incorporate the tools into their daily interactions with others.
PSU-LV Professor Tai-Yin Huang, chairperson of the campus' All in Committee on Diversity, Equity and Inclusion, joined Fosberg's presentation and offered extra credit to her physics students who attended. "Mr. Fosberg's story on finding his own identity is truly inspirational. His mission in promoting Diversity, Equity, and Inclusion after he learned of his identity is both moving and admirable," Huang said.