Virtual program to focus on 'Solutions for a Post-COVID World'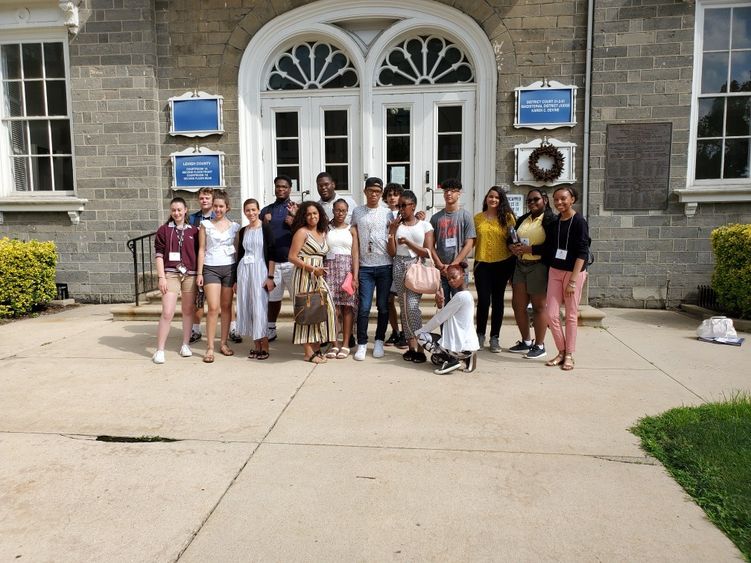 The summer 2021 Teen Entrepreneur Challenge (TEC) at Penn State Lehigh Valley (PSU-LV) will be held virtually for the second year in a row. TEC is in its sixth year and prides itself on educating, training and preparing the next generation of innovators for success. Rising high school sophomores, juniors and seniors will learn key strategies for starting a business or business concept, and how to develop an entrepreneurial edge. Victaulic has signed on once again to support TEC 2021. Previous sponsors are Bosch Rexroth and Lehigh Valley Health Network/The Pool Trust.

Traditionally held as a 10-day residential camp, this year's virtual TEC program will expose students to various issues we are facing as a nation, including public health concerns, and teach them how to apply entrepreneurial thinking to create business solutions to address these issues.
Formal online instruction will take place beginning at 10 a.m. Tuesday through Friday from July 6-16 for approximately three hours per day. Additional time will be required outside of "classroom" hours to complete assignments. Experiences and outcomes include:
develop a business profile that addresses issues we will face as a nation in a post-COVID world

featured speakers from local businesses and virtual 'field trips'
real-world case studies and problem-solving activities

explore ideas on sustainability, improving existing processes and adaptability

explore STEAM educational programming & develop and enhance new technology skills

program culminates with a pitch competition including prizes for top pitches
Lehigh Valley LaunchBox Business Development Director Annette Durnack recently participated in a panel discussion on "Sustaining PA's Entrepreneurship Ecosystem" during Penn State StartUP week. The panel focused on fostering K-12 innovators and Durnack described the impact that the PSU-LV& TEC program has had on teens.
"Students that participate in our Teen Entrepreneur Challenge gain a foundational understanding of the business concepts needed to start a business, while also learning about solving real-world problems from business experts," Durnack said.
The 2021 schedule is evolving, but a sample schedule can be found here. Sponsoring organizations will contribute as judges, key speakers, virtual field trip hosts and more.
"STEM careers will continue to grow at Victaulic and within the construction industry as innovative technologies continue to increase productivity at all phases of a building project," said Megan Longenderfer, manager, corporate communications, Victaulic. "Considering seven out of 10 of the largest STEM occupations are computer-related, conducting a virtual Teen Entrepreneur Challenge provides relevant experiences incorporating the realities of critical thinking, business entrepreneurship and innovative, problem-solving programming. Victaulic is committed to collaborating with our educational institutions and our community to promote and grow STEM education within the Lehigh Valley."
The student groups will submit their pre-recorded pitches to a panel of judges and the program will culminate in an online Q&A session where the judges will choose a winning team based on pre-determined criteria.
"I was very impressed at the thought that the students put into their proposals. All groups of students gave me the gift of reassurance that every generation has higher ideals and goals than the previous one.  I think my children and grandchildren will live in a better world because of the students I worked with during last summer's challenge," Robert Wolfe, TEC coach and corporate communication coordinator and economics lecturer at PSU-LV, said.
The program cost per student is $350 and registration is now open. The deadline to register is June 18. Limited scholarships may be available based on financial need and the deadline to apply for scholarships is June 4. The program also offers optional dual enrollment to gain transferrable credits at an additional cost. For more information, to register or apply for scholarships visit the TEC website.
While "field trips" and experiences will be held virtually, the programming, experiences and life-long friendships made during in-person camps will persist.