Charlie Dent, former congressman and 1982 Penn State alumnus, to be honored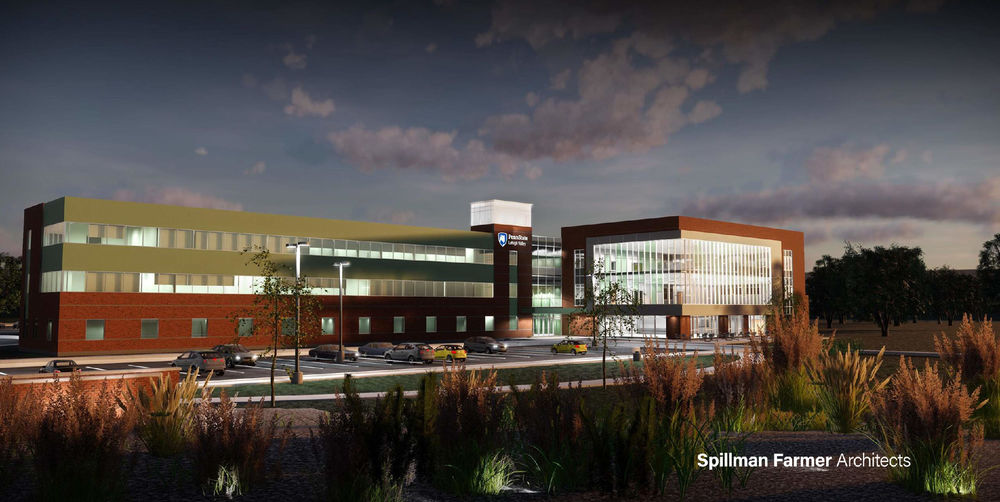 CENTER VALLEY, Pa. — Penn State Lehigh Valley will host the Charles W. Dent Blue & White Gala from 6:30-7:30 p.m. on Thursday, May 20, 2021, as a virtual event. The event is free and open to the public.
The evening will pay tribute to the former Congressman for his years of service to the community while featuring CNN personality Mike Smerconish and testaments to Dent from other top regional leaders. Dent joined DLA Piper as a senior policy adviser after serving in the U.S. House of Representatives for seven terms representing the 15th District of Pennsylvania.  
Proceeds will benefit the Charles W. Dent STEM wing, part of Penn State Lehigh Valley's $14.4 million campus-expansion project, with most portions of the structure expected to be finished by June. The wing will include an organic chemistry lab and other student resources that match skillsets desired by regional employers and allow students to complete the full complement of undergraduate courses required to apply for medical school locally.   
Originally planned as in-person event, the online gala will bring together local and state leaders, community members, alumni, faculty and staff for a celebration and feature a silent auction that will open a week prior to the event, music and a performance by the Allentown High School Chorale. Former CBS anchor/Penn State Lehigh Valley faculty member Liz Keptner will serve as master of ceremonies.
Auction items, ranging from Penn State memorabilia, designer handbags, a unique NY Giants game experience, art and entertainment packages, will be open for bids on the Gala website.
"For decades, the former Congressman has worked to bring educational opportunity and resources to the region," said Tina Q. Richardson, chancellor, Penn State Lehigh Valley. "We are so pleased that he is continuing his efforts by helping us raise essential funds for the expansion and, in particular, our STEM wing. This space matches the needs of our community and will provide unique and local access to one of the strongest and globally known universities in the world — Charlie's alma mater, Penn State. We would like to thank our Leadership Sponsors to date: Alvin H. Butz Inc., B. Braun Medical Inc., PPL Corp., and Bill and Denise Spence for their support."   
To support the gala and make a gift to the campus expansion, contact Kate Ginnard, Penn State Lehigh Valley Development Office, at 610-285-5072, or visit the event website. For additional information visit the Charles W. Dent Blue & White Gala website.
Gifts will advance "A Greater Penn State for 21st Century Excellence," a focused campaign that seeks to elevate Penn State's position as a leading public university in a world defined by rapid change and global connections. With the support of alumni and friends, "A Greater Penn State" seeks to fulfill the three key imperatives of a 21st-century public university: keeping the doors to higher education open to hardworking students regardless of financial well-being; creating transformative experiences that go beyond the classroom; and impacting the world by serving communities and fueling discovery, innovation and entrepreneurship. To learn more about "A Greater Penn State for 21st-Century Excellence," visit greaterpennstate.psu.edu.