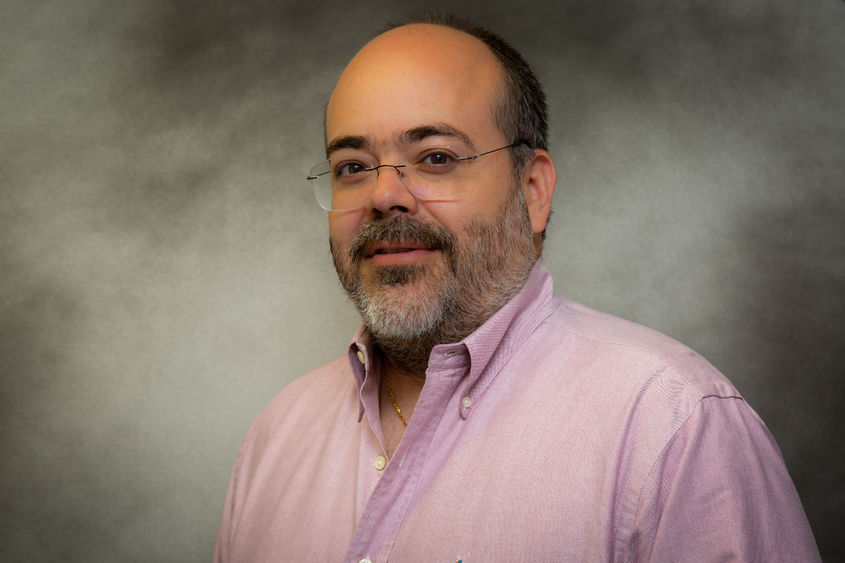 Aníbal Torres Bernal has been named director of academic affairs (DAA) at Penn State Lehigh Valley, effective April 15. Torres most recently served as the inaugural dean of the School of Liberal Arts, Sciences and Society, and a tenured professor at SUNY Morrisville.
"Dr. Torres brings a depth of experience, a passion for education and a deep commitment to student retention to the DAA position," said Tina Q. Richardson, chancellor of Penn State Lehigh Valley. "I'm confident he will be integral in the success of our students, faculty and staff. And I look forward to working with him on achieving our campus goals."
The DAA is the campus chief academic officer and is responsible for all academic functions of the campus within its service area. The DAA is responsible to the chancellor for providing leadership for all academic and faculty matters, and acts on behalf of the chancellor in his or her absence, or as delegated by the chancellor.
"I am extremely excited to join the Penn State Lehigh Valley community and significantly contribute to the land grant mission of Penn State, an indispensable anchoring institution in the commonwealth of Pennsylvania and Lehigh Valley," Torres said.
Torres has held various academic, administrative and clinical appointments at several institutions including Syracuse University, Indiana University and Indiana University-Purdue University Indianapolis (IUPUI). He is a member of several professional organizations and serves as a director at large in the International Family Therapy Association's (IFTA) Board of Directors. Torres has chaired the AAMFT Minority Fellowship Program (MFP) Advisory Committee. His scholarship has focused on how to infuse social justice concepts into different contexts, especially as it relates to underserved and marginalized populations, and the different ways in which theory, practice, education and academic administration can become increasingly accessible, inclusive and sustainable. 
Torres earned a doctorate of philosophy and master of arts in marriage and family therapy both from Syracuse University, as well as a bachelor of arts in psychology from Universidad Interamericana de Puerto Rico Recinto de San German.