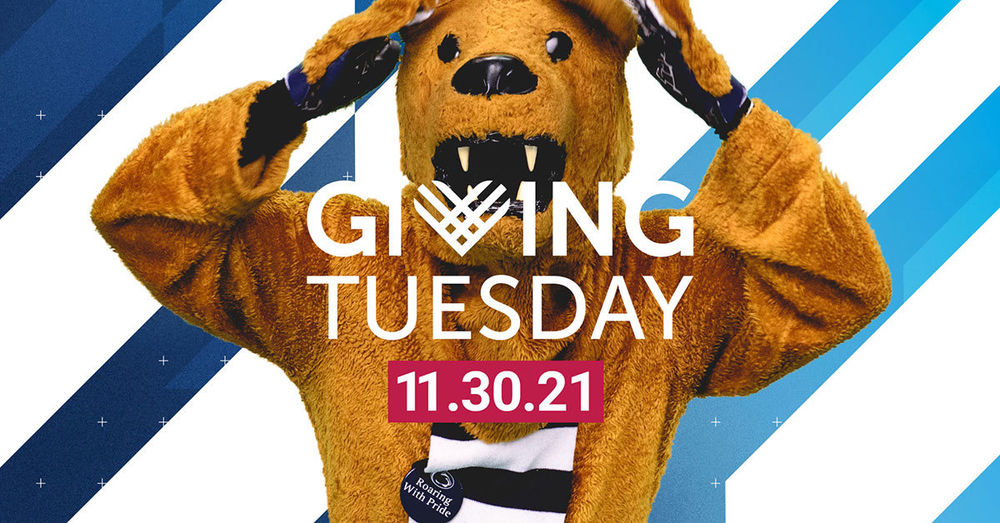 CENTER VALLEY, Pa. – For its annual GivingTuesday campaign, Penn State Lehigh Valley (PSU-LV) is calling on supporters to assist students struggling to meet the continually rising costs of textbooks and course materials.
This year marks the University's seventh GivingTuesday celebration, which will launch early at 6:55 p.m. EST on Monday, Nov. 29 — or 18:55 in military time, a nod to the year of Penn State's founding — and run until midnight on Tuesday, Nov. 30. With more than 140 campaigns representing student organizations, alumni interest groups, and at least one project from every college and campus, this year's event is the largest University-wide celebration to date.
For its initiative, PSU-LV has started a Textbook and Educational Resources Fund for students. Every dollar raised for the campaign will be used to purchase textbooks and other course materials for students with a financial need.
The campus's fundraising goal is $2,500. Early fundraising has begun, and donations can be made at give.communityfunded.com/o/annual-giving/i/givingtuesday/s/textbook-and-educational-resources-fund.
"This new fund is important for our campus and students so that we can ensure everyone has access to the materials they need to be successful in class and throughout their academic careers," said Kate Ginnard, interim director of development at PSU-LV. "We want to keep students on their path to graduation and eliminating financial barriers to textbooks and other course materials can do just that."
"In addition to making a gift, we would like to ask our supporters to also consider sharing our page with their networks, via social media or other platforms, to spread the word. This will multiply the impact they have for the campaign," added Ginnard, noting those who would like to make a gift with a check or cash can contact her at [email protected] or 217-710-1533.
Here are various ways in which contributions can be used:
$10 for a communication style guide for a student in a writing course;
$25 for all materials for one student in an English course;
$50 for one textbook for a security risk management course;
$100 for one textbook for a biobehavioral health course or an organic chemistry course or provide a graphing calculator for students in advanced mathematics courses;
$200 for one textbook and digital access code for an accounting course;
$300 for one textbook and digital access code for a biology course;
$500 for all required course materials for at least one student for the entire semester;
$1,000+ for all textbooks for multiple students each semester.
Meanwhile, the following matching opportunities are available from the University:
Graduates of the Last Decade (GOLD) Match – Any gift of $5 or more made by a GOLD Penn Stater to a GivingTuesday campaign will be matched 1:1 by the University up to $100. GOLD alumni include anyone who has received a Penn State degree in the last 10 years, or since 2012.
Future Donor Match: Any alumni who make their first gift of at least $25 to the University to a GivingTuesday campaign will have their contribution boosted with an additional $25 from the Peter Weiler Family Endowment in Advancement and Philanthropy.
Gifts made on GivingTuesday 2021 will advance "A Greater Penn State for 21st Century Excellence," a focused campaign that seeks to elevate Penn State's position as a leading public university in a world defined by rapid change and global connections. With the support of alumni and friends, "A Greater Penn State" seeks to fulfill the three key imperatives of a 21st-century public university: keeping the doors to higher education open to hard-working students regardless of financial well-being; creating transformative experiences that go beyond the classroom; and impacting the world by serving communities and fueling discovery, innovation and entrepreneurship. To learn more, visit greaterpennstate.psu.edu.
For more information on GivingTuesday, contact the Office of Annual Giving at 888-800-9163 or [email protected].