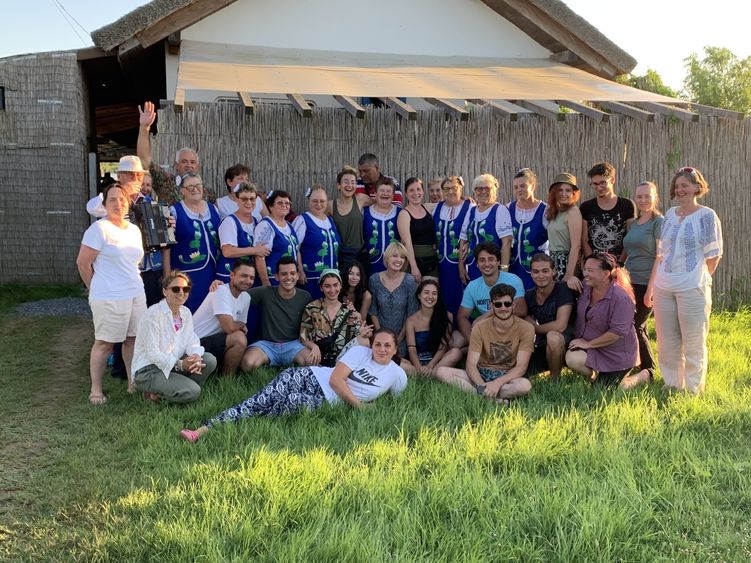 CENTER VALLEY, Pa. – Penn State Lehigh Valley's CHANCE (Connecting Humans And Nature through Conservation Experiences) Program is offering students the opportunity for a unique, short-term study abroad program in Romania during the spring and summer months of 2022.
Students from throughout the Penn State system are now welcome to apply for the program, which will focus on interdisciplinary water issues confronting the sustainability of the Danube Delta. Students chosen to participate will make a significant contribution to the scientific research that is seeking to preserve the ecosystems of this vital waterway. 
"We conduct research in ways that engage diverse governmental and nongovernmental partners across regions of the world in order to maximize impact and responsiveness to a real-world issue, the sustainability of the Danube River and its delta," said PSU-LV Associate Professor of Biology and CHANCE Director Jacqueline McLaughlin. "While carrying out rigorous research-oriented activities with our undergraduates, we also train them to be future researchers, work to communicate their results via publications and presentations, while monitoring the effectiveness of our unique pedagogical approaches through assessment research and publication."
University students who will be sophomores, juniors and seniors during the Spring 2022 semester and eager to carry out undergraduate research are eligible to apply. Ten qualified candidates will be selected to participate in the binational two-part program, which will include seven weeks of online instruction in April and May and three weeks of in-person learning in Romania in July. Students from the University of Bucharest will also be participating.
Applications will be accepted until Feb. 1, 2022. To apply, visit www.chancepsu.org/romania2022/application-details.
The selected students will embark on a fully funded trip to Romania that includes domestic transportation, housing, meals, research facilities and materials, and entrances for planned cultural excursions and activities. International airfare and summer tuition is not included, but scholarships will be available, along with guidance on the scholarship application process. 
Both online and in the field, students will engage in interdisciplinary research overseen by some of Romania's top researchers from the University of Bucharest. Dedicated Penn State faculty mentors will also work closely with students, and through focused professional development activities the binational student groups will design independent experiments; collect, record, and interpret data; and present their research findings at an international symposium.
Through the program, the students will have the opportunity to enhance their networks, research skills, workforce "soft" skills and global competencies. In addition, they'll be able to build their resumes and prepare themselves for the next steps in their academic and professional careers.
"Previous research has indicated that participation in CHANCE undergraduate research and conservation experiences contributes significantly to overall student persistence in STEM majors and STEM career fields, as well as student interest in doing scientific research," McLaughlin said. "Further, research conducted on prior iterations of the CHANCE model provides evidence that CHANCE fellows continue to engage in solving environmental issues throughout their lifetimes and many seek careers related to sustainability."
For additional information on the program, email McLaughlin at [email protected], or visit www.chancepsu.org.
About the Penn State CHANCE Program
The Penn State CHANCE Program is a distinctive educational model which combines study abroad with embedded opportunities for undergraduate research in environmental sustainability. The goal of CHANCE is to prepare global-minded citizens who understand the importance of restoring and protecting the biodiversity of our planet's ecosystems, and who are equipped to address the challenges of our time such as energy, air, food, water and climate change in their lifetimes. Because ecosystems cross national borders, CHANCE strives to define sustainable answers for environmental realities from a global perspective.