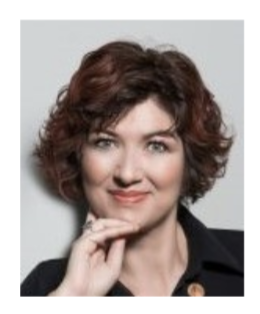 CENTER VALLEY, Pa. – Internationally recognized scholar Marijana Grbeša Zenzerović of the University of Zagreb in Croatia will return to Penn State Lehigh Valley Thursday, April 14, to deliver a timely lecture on the Russian invasion of Ukraine and the ongoing COVID-19 pandemic.
Grbeša Zenzerović will present the talk, "Communication in Times of Crisis: A Critical Take on the Pandemic and War in Ukraine," beginning at 12:15 p.m. in Room 135. Hosted by PSU-LV's Lambda Pi Eta communication honor society and SAGE program with support from both Academic and Student affairs, the lecture is open to the campus community and the general public.
Grbeša Zenzerović returns to PSU-LV as an Erasmus Scholar, after having served as the campus' first visiting scholar and professor during the Fall 2018 semester. In addition to giving the lecture, she'll meet with students of Professor of Communication Arts and Sciences Nichola D. Gutgold and Assistant Professor of Corporate Communication Beth E. Michalec.
During the lecture, Grbeša Zenzerović will address communication aspects of both the war in Ukraine and the COVID-19 pandemic, specifically the use of propaganda devices, the role of social networks in creating pandemic and war narratives, and the rise and spread of misinformation and disinformation. She'll also address the "Zelensky phenomenon" revolving around Ukrainian President Volodymyr Zelensky, as well as the role of mainstream media in informing and disinforming the public in times of crisis.
An associate professor at the Faculty of Political Science, University of Zagreb, Grbeša Zenzerović teaches courses in media, communication research methods, political marketing and strategic communication in politics. She was the head of the School of Journalism and vice dean for international relations at the Faculty of Political Science in Zagreb, a member of the negotiating team for Croatia's accession to the European Union and a representative of Croatia to the European Science Foundation.
Grbeša Zenzerović has authored more than 30 books, chapters and scientific articles on media, political communication and populism. A media consultant and election campaign strategist in several countries, she is the editor-in-chief of the peer-reviewed Media Studies journal, and is the recipient of several academic and professional grants and awards.