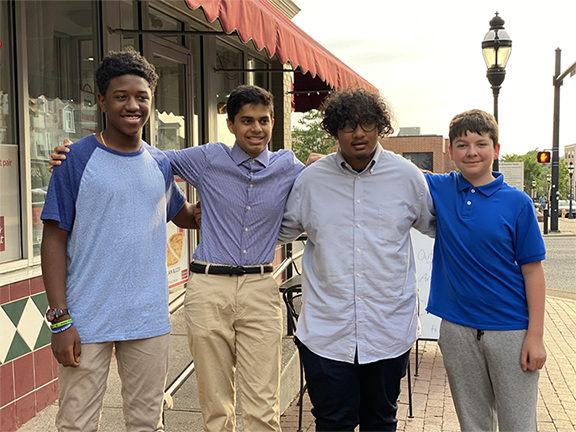 CENTER VALLEY, Pa. – Once again, Lehigh Valley LaunchBox powered by Penn State is giving the next generation of entrepreneurs the chance to nurture and develop their big ideas.
LaunchBox will host its seventh annual Teen Entrepreneur Challenge July 5-10 at the Perkiomen School in Pennsburg. This year's theme is "The Future of Work: The Gig Economy, the Creator Economy and Remote Work."
The competition, which is returning to an in-person format after the COVID-19 pandemic forced it to go virtual the past two years, is set up as a residential summer camp experience that allows high school sophomores, juniors and seniors to develop the entrepreneurial mindset needed to start a business or run a large corporation.
At the camp, the students will:
Learn key strategies needed to start a business
Explore ideas on sustainability, improving existing processes and adaptability
Understand real-world concepts through local companies
Delve into STEAM educational programming and develop new technology skills
The week will culminate with a pitch competition for a panel of judges. This year's event sponsors are Lehigh Valley-based companies Victaulic and Bosch.
Tuition price for the camp is $995, and applications are being accepted through June 10 at this link.
For more information on the Teen Entrepreneur Challenge, email [email protected].
About Lehigh Valley LaunchBox
Lehigh Valley LaunchBox is a Penn State- and community-sponsored business accelerator program created as part of the Invent Penn State initiative. The Lehigh Valley LaunchBox program awards micro grants to budding entrepreneurs. Partners of Lehigh Valley LaunchBox link micro-grant recipients to alumni, business leaders, and academic partners to provide mentorship and to help launch ideas and turn them into useful products. All Lehigh Valley community members and Penn State faculty, staff and students who have a scalable business idea are welcome to apply for affiliation with the Lehigh Valley LaunchBox.