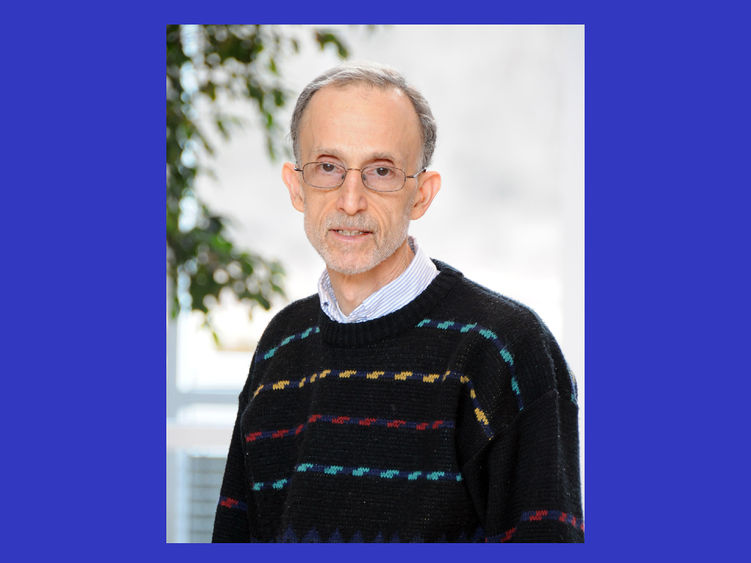 CENTER VALLEY, Pa. — Only one of the thousands of Penn State Greater Allegheny graduates is honored annually with the Distinguished Alumni Award. This year the university presented Mark Gruskin, associate professor of finance, accounting, and business at Penn State Lehigh Valley with the prestigious award during the campus' Evening of Excellence on September 9.  
The Distinguished Alumni Award selection recognizes outstanding professional accomplishments, community leadership, and loyalty to the Greater Allegheny campus through alumni engagement or philanthropic support. 
Gruskin said the award means a great deal because he was not a strong student in grade school. "My first real academic success was at that campus," said Gruskin. "Two years there and two years at University Park (UP) started me on the road to win a prestigious award like this." He said he is proof students can reach academic goals at Commonwealth Campuses. "You can get a quality Penn State education and you don't have to be at UP to get that. Spending two years at a Commonwealth Campus is a way to achieve academic success due to having greater interaction with the faculty." 
Gruskin spent 27 years at Ford Motor Company in finance and management positions. In his last position he was manager of FORDSTAR, where he was responsible for the operations of a business unit with yearly revenues of $45 million. Prior to FORDSTAR he served as finance and administration manager in several departments. He retired from Ford in January 2007. Prior to coming to Penn State, Gruskin was visiting assistant professor of finance at James Madison University; adjunct lecturer of finance at Wayne State University; and adjunct lecturer at the University of Michigan, Dearborn College of Business. He received his bachelor's degree in computer science, MBA in accounting, and MIS (management information systems) from Penn State, and his doctorate in finance from Wayne State University in Detroit, Michigan. 
"Professor Gruskin brings decades of impactful industry experience and excellence to the classroom every day," said Anibal Torres Bernal, director of academic affairs at PSU-LV. "He is a tremendous asset to our community, to Penn State, and most importantly, to his students."