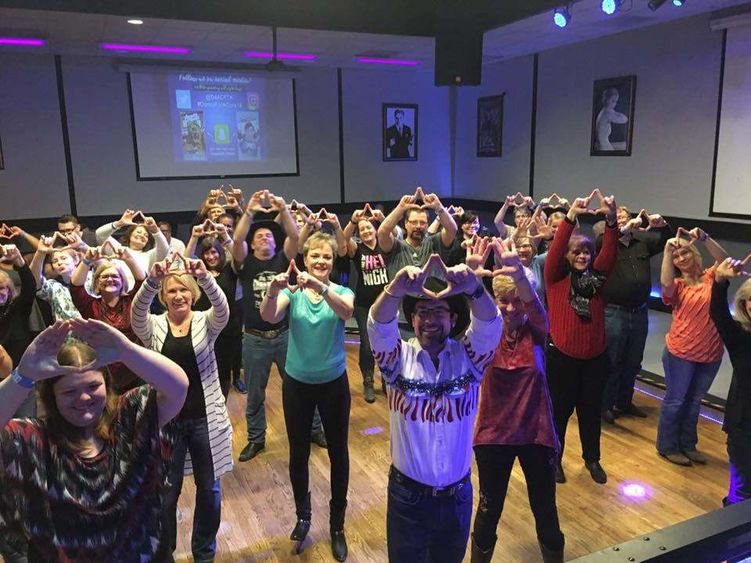 CENTER VALLEY, Pa. — The Penn State Lehigh Valley Alumni Society will hold its annual "Dance for a Cure" fundraiser on Saturday, Jan. 28, at the Events Center at Shepherds Hill Golf Club, 1160 Krocks Road, in Wescosville from 7 p.m. until 11 p.m. This is the first in-person event since 2020.
"Dance for a Cure" features dance lessons from professional instructors in different styles offered each hour. Attendees, regardless of skill level, are encouraged to participate. Try cultural dances such as Irish, Zumba, Native American, and belly dance. Open dancing between featured instructors, appetizers, a silent auction, and raffles will also be available throughout the evening. The Nittany Lion will be on hand and is expected to hit the dance floor as well. Kirsten Mears, PSU-LV alumni relations and stewardship officer, calls it "an amazing event."
For those who cannot attend in person but still want to get involved, a "Dance for a Cure Experience" is available. The dance instructor will come to the lucky donor's home, or the donor can enter to win class passes.
Event co-founder and chair Christopher Bogden encourages everyone, dancer or not, to come out for a fun night to support a great cause. "Whether you consider yourself a dancer or not, 'Dance for a Cure' is a unique event where everyone is a novice and steps outside of their comfort zone in a fun way, with the united goal of raising money for cancer research and fighting pediatric cancer," he said.
All proceeds go toward THON and Four Diamonds, the childhood cancer charity THON supports.
Tickets are $35 up to Jan. 15. After that deadline, tickets are $40.
Individual or reserved table tickets are available at https://www.biddingowl.com/danceforacure. Preview and bid on Silent Auction items by visiting https://www.biddingowl.com/danceforacure and view "All Items" in the upper left-hand drop-down box.
For more information on how to participate or become a sponsor, email [email protected].