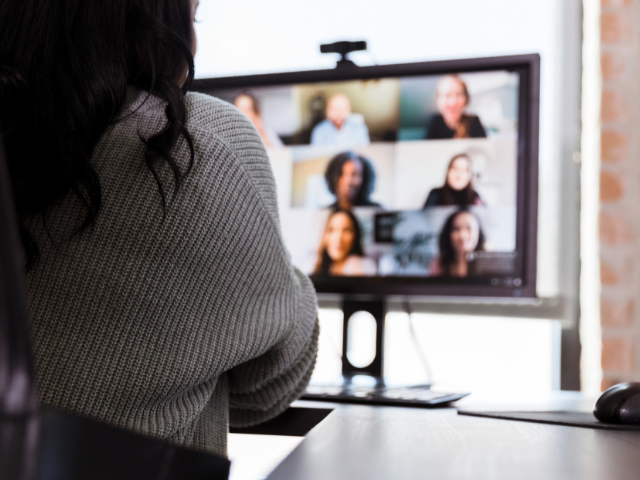 CENTER VALLEY, Pa. — Engaging with students on a holistic level was the focus of this year's Commonwealth Campus Faculty Day, which was held virtually on Jan. 4.
More than 100 faculty members from Penn State's Commonwealth Campuses, including Penn State Lehigh Valley (PSU-LV), attended. During this event, faculty members exchanged strategies and best practices for student engagement as it related to the theme of "Teaching the Whole Student."
Eileen Grodziak, instructional designer at PSU-LV, was a member of the Faculty Day planning committee and said this event is important for a few reasons.
"First, it allowed faculty to hear from other colleagues about what they're doing to get to know their students and foster a sense of well-being. It's a chance for faculty to get together and 'reset' for the new semester, and for this one, we also have a student panel, which is very different," said Grodziak. "Usually, it's just sharing among ourselves. The student voice brings a different perspective, and for this program, getting that student voice is very important."
The five-member faculty panel included Andjela Kaur, PSU-LV associate teaching professor of rehabilitation and human services. She felt the day was a valuable professional development opportunity for faculty.
"It was a great experience — really, really good," she said. "It's so nice to hear what other instructors have to say. The questions were well-developed and just open-ended enough, but they also asked for specific strategies, so I came prepared with different strategies for engaging with students."
Keyshawn Moore was part of the student panel. A sophomore secondary education major, Moore said he "jumped on it" when Grodziak, one of his instructors, asked for volunteers to sit on the panel. He considered it to be a valuable networking opportunity.
"I wanted to get my name out there and start building connections," he said. "I'm the first in my family to go to college. I'm also the oldest of four siblings, so I wanted to set a good example of getting involved."
Moore was able to view the faculty panel, as well, which he said was "enlightening to hear what the [faculty] had to say and to get their perspective. I think it was good for students to get involved to share their experiences. I think faculty gives their perspectives on what they should be doing, but it's different to hear from students and learn about ways to make a better college environment."
Kaur said Faculty Day helps build community.
"There is a sense of lifelong learning which I really appreciate, that says teachers have something to learn, too. I like to learn from others. These events are useful for teachers as students. Teachers are lifelong learners too," she said.  "Another part I like about professional development events is that they are designed to build a community — teachers really get to learn a lot of tricks without having to do a lot of research on your own. We're hearing from colleagues who are saying, 'I tried this and it works, here's how to do it' — it's right there — a proven method of success."
Commonwealth Campus Faculty Day is typically held a few days before the start of a new semester.