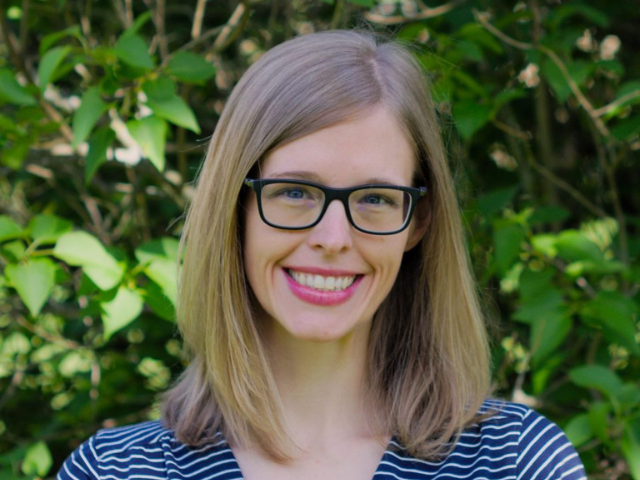 CENTER VALLEY, Pa.— A widely-recognized expert on the topic of maltreatment of children will speak at Penn State Lehigh Valley (PSU-LV) on March 17.
Sarah A. Font, associate professor of sociology at Penn State University Park, will share some of her insights during the presentation. Font's appearance is part of PSU-LV's Collaborative for Undergraduate Research on Justice, Equity, Diversity, and Inclusion (JEDI), an initiative focused on PSU-LV students' research relating to those issues.
Jennifer Parker, associate professor, sociology, at PSU-LV said Font's presentation is notable for multiple reasons. "How to handle the multiple vulnerabilities of children is one of our most pressing issues today. Children are in the crossfire of ever-heightening socioeconomic inequalities, rising child exploitation, and a changing welfare state. There isn't a lot of research being done on children and their vulnerabilities — both those who are victims themselves and those who are exposed to violence. Font is a well-known authority on this topic and happens to be part of the Penn State community," she said.
Font has written advocacy positions for the Chicago Tribune, USA Today, and major think tanks including the American Enterprise Institute, as well as several academic journals. Her current work is supported by the National Institute of Health.
PSU-LV student Gianna Gomes' research aligns with Font's own work. Gomes, a rehabilitation and human services major, is examining the topic of abuse among children with disabilities as a 2022-23 research fellow with the JEDI Collaborative. Gomes will introduce Font and have a one-on-one conference with her afterward. "This is one of the purposes of bringing in well-known people — for our students to be able to make contacts with those who are doing similar work. Hopefully those contacts will continue, and the students will possibly gain a meaningful connection," Parker said.
Font's presentation will begin at 12:15 p.m. in Room 318. The event is free and open to the public.