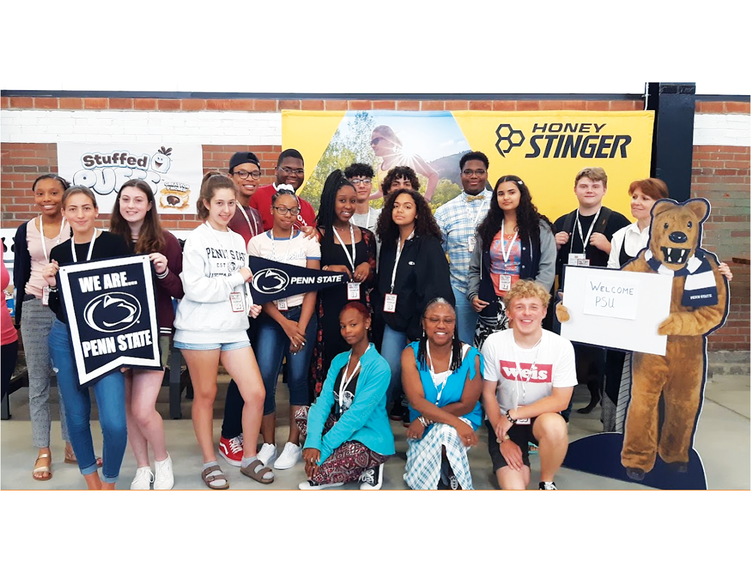 CENTER VALLEY, Pa. — Teens interested in starting their own businesses will learn what it takes to bring new products or services to market, and how entrepreneurship can have a positive impact on their communities, at the Teen Entrepreneur Challenge (TEC) summer camp. Directed by Penn State Lehigh Valley and Perkiomen School faculty, TEC is a seven-day residential summer camp for rising high school freshmen, sophomores, juniors, and seniors interested in developing an entrepreneurial mindset.
The program runs from July 23-29, 2023. Students will live on campus at Perkiomen School for the seven days of TEC. Enrollment is limited to 24 students, and camp registrations are currently full.
The purpose of TEC is to teach campers innovative thinking and business skills that will last a lifetime. Students will learn how to think strategically, design business solutions, present a business pitch, and they'll gain resources to support entrepreneurship from Lehigh Valley LaunchBox. A local field trip to Ben Franklin Technology Partners, a PSU-LV on-campus event, and several hands-on STEM and team-building activities at Perkiomen School will give students practical, real-world knowledge applicable to countless entrepreneurial ventures.
The camp culminates in a "Shark Tank"-style pitch competition where students present their business concepts to a panel of judges and an audience of family and friends. The competition allows TEC students to apply many of the skills they developed over the course of the camp — problem solving, strategic thinking, and honing their presentation skills as they pitch their business solutions for awards.