Public invited to free event that offers opportunity to ask questions and hear stories from the well-known personality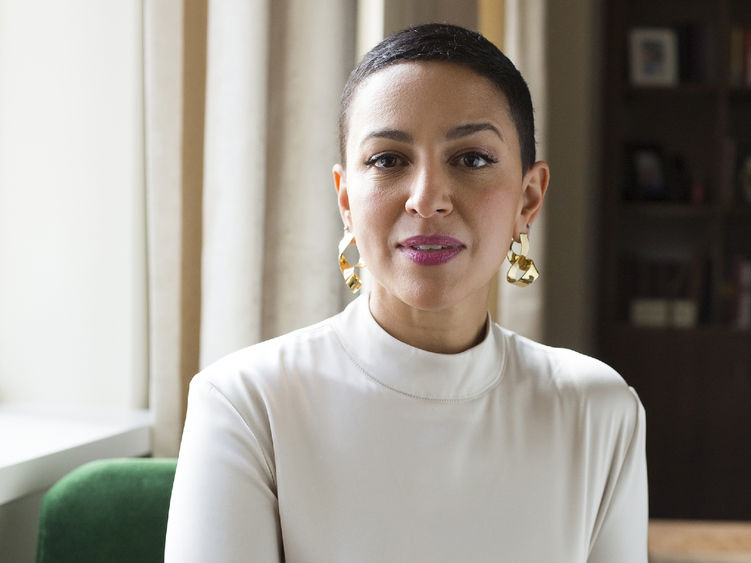 CENTER VALLEY, Pa. — Family secrets and the lasting impact they can have on parents and children is at the heart of author and entrepreneur Carmen Rita Wong's memoir, "Why Didn't You Tell Me?" Wong will share stories from her own life and answer questions about her book when she visits Penn State Lehigh Valley (PSU-LV) at noon on Sept. 21 in Room 135. Her appearance is free and open to the public. Wong's visit is part of campus programming around Hispanic Heritage Month.
Wong, a former television personality, is the co-creator and host of CNBC's "On the Money" and advice columnist for well-known women's magazines such as Glamour, Latina, Essence, Men's Health, and Good Housekeeping. She also has written two previous books and is founder and CEO of Malecon Productions LLC, where she develops female-focused media and entertainment.
Tiffany Valdes-Madera, faculty affairs coordinator at the campus, read Wong's book and felt her story would resonate with PSU-LV's students.
"I thought it would be something different for campus," Valdes-Madera said. 
Wong learned of some devastating truths about her family after her mother had passed away. Part of the memoir's message is how to make peace with family members when confessions and heart-to-heart conversations are no longer possible.
"All of us can relate to family secrets on some level," Valdes-Madera said. "Maybe they're not as drastic as what Ms. Wong has in her book, but I feel everyone can relate to something in their family. We don't always have the opportunity to go back and talk to the person and ask questions or make peace — we can't always talk to the people involved. So the book is about the journey of reconciling family secrets, along with cultural identity."
Valdes-Madera said Wong's appearance on campus and hearing about her personal experiences will allow students to perhaps see their own lives through a different lens.
"You don't get to see many authors in real life, especially a Latina," she said. "Wong speaks about her struggle with being 'whitewashed' when her family moved from New York to the suburbs of New Hampshire. Her immigrant mother gives up a lot of their culture to blend in and be 'cookie cutter.' Carmen's mother married her stepfather, Marty, who seemed to be the ideal of the white American dad. That sense of belonging is a big focus in the book, while navigating the multi-faceted aspects of her heritage, being Dominican and Chinese."
A Q&A will follow Wong's presentation. For more information, visit Wong's website.