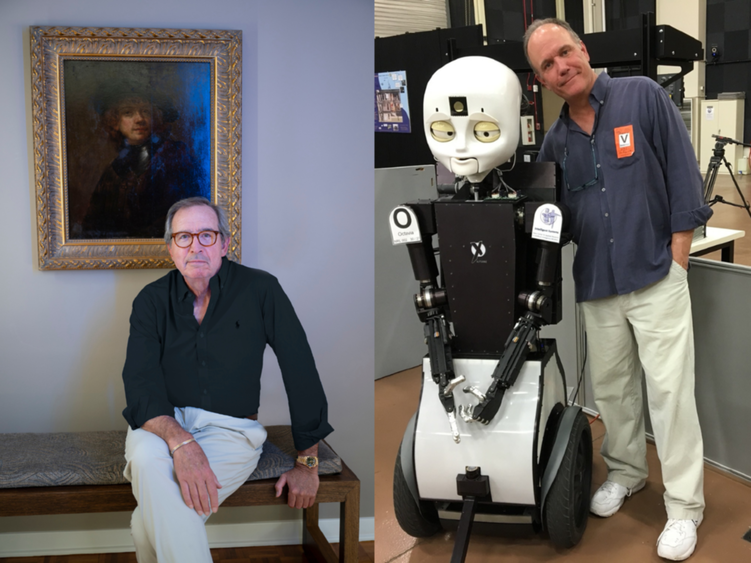 CENTER VALLEY, Pa. — Cold cases, crimes of passion, missing persons, and other true stories are at the heart of the "Forensic Files" TV franchise. The creative team of Paul Dowling and Vince Sherry, show creator and supervising producer, respectively, will share stories from the show's nearly 30-year history during their presentation at Penn State Lehigh Valley (PSU-LV) on Sept. 28 at 12:15 p.m. in Room 135.
"Forensic Files," which first aired as "Medical Detectives" on TLC in 1996, was a forerunner of the forensic-focused shows like the "CSI" franchise, "Criminal Minds" and "Bones" that audiences love today.
"There were no 'documentary-style' shows like that back in 1996," said Debra Dreisbach, assistant teaching professor and criminal justice program coordinator at PSU-LV.
"Paul wrote all of the first 400 episodes, and he actually went to prisons to do interviews. He attended autopsies. He went out and talked to people. He was a real pioneer in what he was doing."

—Debra A. Dreisbach , assistant teaching professor and program coordinator for the Criminal Justice Program
Dowling owns MedstarTV, the Allentown-based production company behind the series. His professional credentials include a master's degree in music from Juilliard School in New York City, which he attended on a music scholarship with the goal of becoming a classical musician in a symphony orchestra. His classmates included actors David Ogden Stiers, Christopher Reeve, William Hurt, Kelsey Grammer, Broadway stars Mandy Patinkin and Patti LuPone, and Robin Williams. But Dowling detoured into working in television. "Forensic Files" is shown worldwide, yet Dowling has remained based in the Lehigh Valley for most of his career. He started working in television at WFMZ-TV and the show "Talk With Your Doctor" and worked on a variety of projects in local and regional markets before launching Medstar.
Paul and Vince's appearance gives students the unique opportunity to hear from a team who produces a TV show—how often do you get to do that? And especially one that is produced locally. They have so many interesting stories.

—Debra A. Dreisbach , assistant teaching professor and program coordinator for the Criminal Justice Program
Sherry is an Emmy Award-winning writer and producer currently serving as the supervising producer of "Forensic Files II". He and Dowling co-authored "Forensic Files: The Official Casebook", and Sherry has worked on several documentaries in addition to his work on the "Forensic Files" franchise. Among his many accolades, he was cited by the Philippine government for coverage of the 1986 "People's Regime" that toppled the [Ferdinand] Marcos regime.
Dowling and Sherry's talk is free and open to the public. For more information on PSU-LV's criminal justice program, contact Dreisbach at [email protected] or visit the criminal justice program webpage.