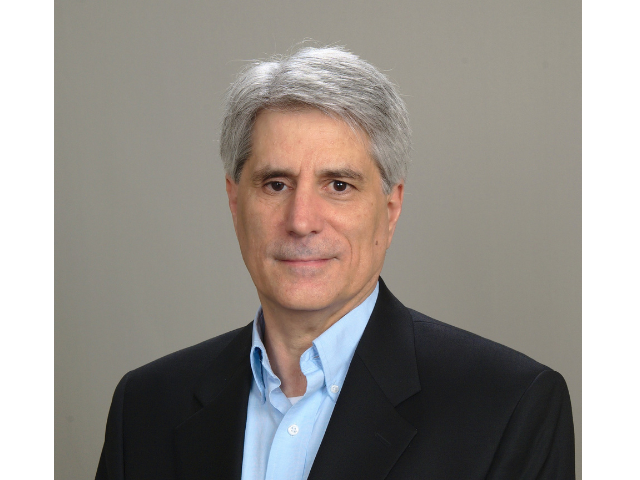 CENTER VALLEY, Pa. — The cost of traditional college textbooks continues to rise, along with students' frustrations at their affordability. Faculty and administrators at institutions across the country sought more affordable, accessible alternatives. Enter open-educational resources (OER) — textbooks and other ancillary course materials freely available for use, modification and distribution by faculty. Penn State Lehigh Valley (PSU-LV) was an early adopter of OER, and over the past year, a PSU-LV faculty member and advocate for OER has taken a more hands-on role in creating these materials.  
Larry Musolino, assistant teaching professor, mathematics, has worked on several textbooks created by OpenStax, a leading supplier of open-educational resources. OpenStax's assets are now used by approximately 7 million students in more than 150 countries. OpenStax has estimated that over 70% of higher education institutions in the U.S. have adopted its textbooks; using its texts has saved students more than $2.9 billion since 2012. 
In 2022, Musolino authored two chapters on statistics topics in the OpenStax "Principles of Finance" book. He is in the process of editing and revising both the existing "Introductory Statistics and Business Statistics" textbooks.
"OpenStax wanted to revise these textbooks for two reasons: they wanted to include more relevant examples, and they wanted the text to be more diverse and inclusive of the student experience," he said.
His latest project is collaborating with another professor on several chapters for a new OpenStax textbook under development called "Introduction to Data Science."
Over the last few years, Musolino has shifted away from standard textbooks to the free resources in all his classes. Along the way, he said, he's developed a good working relationship with OpenStax. This helped open the door for the OpenStax team to approach Musolino about working on some new editions of their textbooks.
"It's exciting for me to work on this and I enjoy collaborating with faculty at other universities on OpenStax-related projects," Musolino said. "I think my students are definitely benefiting from open-source materials. I find if a course's textbook is expensive or not easily available, the students are apt not to get it. They'll try to complete the class without the textbook, which typically does not have a good outcome for them. Adopting a free or low-cost textbook, and having it readily available, makes it easier for the students to actually use it.  Since OpenStax materials integrate very nicely with CANVAS [PSU-LV's learning management system], students have a seamless experience when accessing course materials." 
Musolino said the free resources offer numerous benefits for both students and faculty. "We have an increasing number of faculty who are adopting open-source materials. One advantage is that faculty can modify the textbook as they see fit to add/remove content, include customized examples, et cetera. The instructor is free to choose from any of the open-source materials and mix and match for exactly what they need. I did this recently for a course I teach called Techniques of Calculus and students reported a positive experience when using the open-source textbook."    
The usage trend is likely to continue as more faculty and students realize the value and tremendous cost savings, he said.
"Students have a more positive experience with open-source materials," Musolino said. "Students are reluctant to purchase or cannot afford expensive textbooks and this results in inequities for some. These materials are affordable for students and customizable for the faculty. Recent data is actually showing a reversing trend in the cost of college textbooks due to implementation of open-source materials, which is good news for students." 
For more information on open educational resources and the open-source materials available through Penn State, visit the OER website.