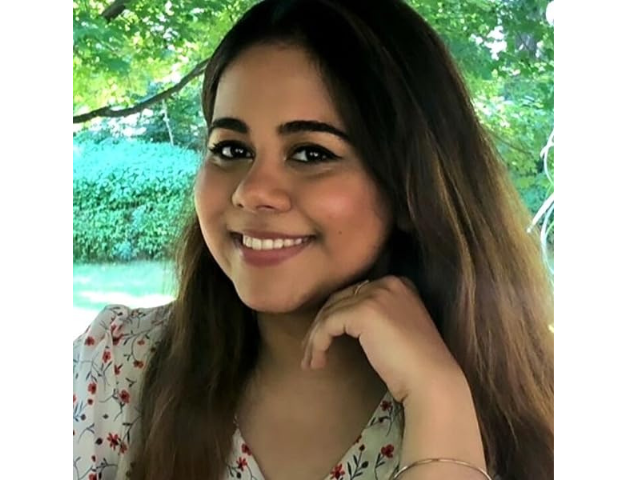 CENTER VALLEY, Pa. — Poetry has been Midhat Rehman's artistic outlet since high school. But the research teaching specialist and 2019 Penn State Lehigh Valley graduate turned instructor never thought about publishing her work until she experienced a mini-health scare two years ago that prompted a new lease on life.
"I realized life is too short and I need to try to make my dreams a reality while I still can," she said. "I like to use both sides of my brain and writing and publishing my poetry allows me to do both." 
Rehman's first collection, "Thorns of Courage" was independently published last year and its follow up, "The Last Flower Standing" was released in 2023 — both through Amazon.  
Rehman said if she could describe the work in a few words, she'd use vulnerable, authentic and soulful.
"It's as though an arrow pierced my heart, allowing me to pour my soul onto these pages," she said. "Anyone who's a fan of genuine and creative art can find pieces of themselves in this book." 
"The Last Flower Standing" includes more than 100 poems, most with the theme of kindness — "not just with others, but with oneself," she said. "It's a theme that was largely inspired by my mother who, when I was three years old, left her whole life behind in Pakistan to travel to the U.S. with my dad." She said her father also took her to poetry readings, which further motivated her to compose her own pieces. 
Rehman shared that she does most of her writing after hours.
"During the day, I type ideas into the Notes app on my phone, but I'm definitely a night owl. When everyone goes to bed, that's when I get my laptop out and get organized. I make sense of my ideas and start writing away."
She added that she doesn't start to draft her books until she figures the theme out. 
Rehman's poetry pursuits are admittedly a big departure from her full-time research position at Rutgers School of Public Health and part-time role as a course instructor at PSU-LV.
"I think poetry gives me peace and serenity outside of my nine-to-five job. I get to be myself and express my feelings in a way that others can relate to," she said. "It's a hobby that allows me to de-stress — and achieve professionally." 
Rehman is scheduled to appear at the Easton Book Festival on Oct. 22.