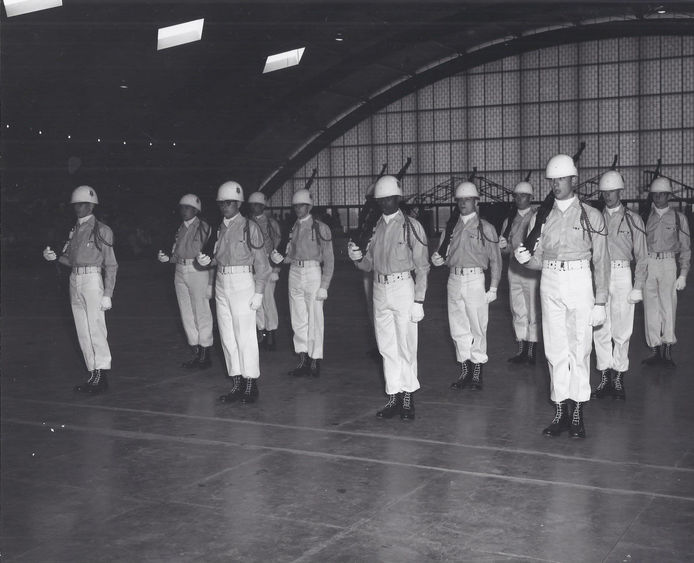 UNIVERSITY PARK, Pa. — When Bill Trach, a 1967 College of Engineering graduate, thinks of his experience as a Penn Stater, he thinks of his years marching on Beaver Stadium's field as a trombone player in the Penn State Blue Band; of the time he spent time volunteering with friends at Faith United Church of Christ on College Avenue; and of the time he hitchhiked back to a snow-ridden State College for his couple of lines in the Penn State Thespians' performance of "Bye Bye Birdie."
When Charles Lutz, a 1967 College of Liberal Arts graduate, recalls his Penn State experiences, he remembers the time, as an alumnus, he brought his wife and two daughters to Penn State for their very first visit; the 25 years he has spent working with and mentoring Penn State law enforcement students; and the four years of Army ROTC, after which, he said, he was afforded the "privilege of serving [his] country in Vietnam."
Two Penn State alumni, two people with two different Penn State stories, both men will return to Penn State this summer for Alumni Reunion Weekend, sponsored by the Penn State Alumni Association.
"Once I graduated, I stayed connected with Penn State," Trach said. "And it's a connection that has lasted so long and spanned so wide."
"The Penn State pride never goes away," Lutz added. "I am reminded of the great tradition and heritage of Penn State in all that I do."
Which, as it turns out, is quite a lot. Both Lutz and Trach, who are on the volunteer planning committee for Alumni Reunion Weekend 2017, continue to give back to their colleges, organizations, and University in a variety of ways.
In the 1980s, Trach served on the Alumni Association's Alumni Council and as president of his local Lehigh Valley Chapter of the Alumni Association. He continues to stay connected with the Blue Band, Penn State Lehigh Valley campus, and the Student Society of Architectural Engineers at Penn State.
Lutz was elected and served two terms on the Alumni Association's Alumni Council, and his experiences there helped him develop his mentoring group into the Crime, Law, and Justice Affiliate Program Group, which is now part of the Penn State Sociology and Criminology Board of Visitors. Lutz is also a charter member of the Army ROTC Alumni Interest Group.
Both alumni say they are grateful not only for their Penn State degrees, but also for the experiences that have shaped the ways they have pursued their lives. Alumni Reunion Weekend is a chance for them to celebrate their and their class's achievements — or, as Lutz described his returns to campus, a chance "to bring back all of the memories and fall in love with the place all over again."
This June, countless other members from the Class of 1967 will have the opportunity to do so, too, through Alumni Reunion Weekend, set for June 2-4, 2017.
Alumni Reunion Weekend honors this class's 50-year anniversary and welcomes them to revisit campus and reconnect with friends by attending dinners and receptions throughout the weekend, during which they will receive their Pioneer Medallions. Alumni Reunion Weekend is also open to all Pioneers — those from the Class of 1966 and earlier.
For contact information, registration, and more details about the weekend, visit the event's page here, and visit our Flickr gallery to see photos from last year's Alumni Reunion Weekend.