Special dedication ceremony for Gray's memorial to be held on Oct. 18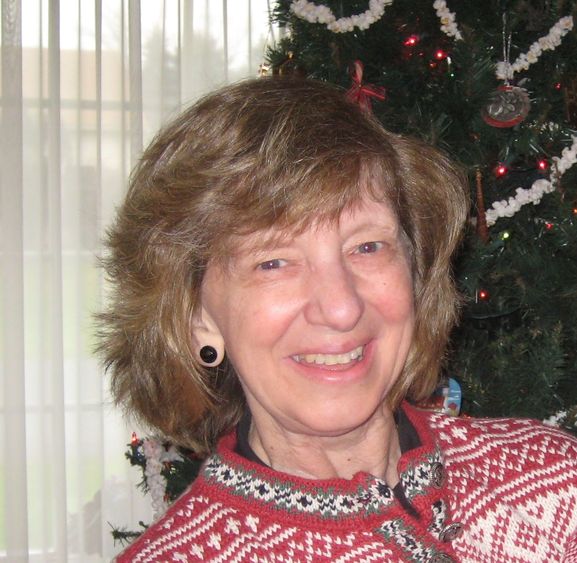 CENTER VALLEY, Pa. — Faculty, staff, students and alumni of Penn State Lehigh Valley are mourning the loss of Kathy Gray, administrative assistant for the past 17 years at the Lehigh Valley campus. Kathy died on April 18 at St. Luke's Hospice House. She was 63.
Kathy, of North Whitehall, was a 1971 graduate of Liberty High School. She attended York College.
Kathy was a source of inspiration and faith to all those who knew her. Family and friends were the most important things in her life. She actively supported all the many activities of her sons growing up. Having a love of the outdoors, she traveled throughout the Northeast with her family camping, biking, canoeing and kayaking. She climbed Mt. Katahdin in Maine with her family. In her later years, Kathy developed a love of fly-fishing.
In addition to her loving husband, Gary, Kathy is survived by her sons, Matthew Gray and wife Heather, and Jonathan Gray and wife Adrienne, both of North Whitehall Township; grandchildren, Sarah, Emily and Connor; siblings, Sharon Rounsaville of Phillipsburg, New Jersey, and David Muhr of Bethlehem; and many nieces and nephews.
"Besides sharing the same birthday (Nov. 28, not the same year), Kathy and I shared a sense of adventure. She always was interested in my travel exploits, and I enjoyed learning about her adventures in hiking, mountain climbing, and fly-fishing with Gary. Kathy was kind to a fault, and was willing to accept new assignments, which she did with patience and diligence. We miss her here at Penn State Lehigh Valley every single day," said Kenneth A. Thigpen, director of academic affairs at Penn State Lehigh Valley.
When outstanding faculty and staff were recognized for their achievements at the All Campus Day meeting at the Lehigh Valley campus on Aug. 18, Kathy received the For the Glory award. This award is given to a staff member who demonstrates dedication to the University and a spirit of positivity, energy, enthusiasm, cooperation and willingness to go above and beyond. She was honored for her outstanding attitude, tireless work ethic, positivity and genuineness.
"Kathy was truly one of the kindest souls I have ever met. I will always remember her for her deep inspirational faith, her profound love for her family and her loyalty to all things Penn State," said Debbie Zuech-Smyrl, executive assistant to the chancellor and Kathy's former supervisor.
"Kathy was such a joy to work with and everyone who had the pleasure of working with her immediately felt welcomed by her warm and peaceful personality. She was always so calm and pleasant even when things were really hectic. She loved sharing stories and photos of her grandkids," said Corianne Thompson, faculty affairs coordinator and Kathy's most recent supervisor. "She always had such a peaceful demeanor, even in the last couple of months when things were really difficult. She showed a strength of faith that was very deep and truly inspiring to me."
A campus event to remember and celebrate Kathy will be held at noon on Wednesday, Oct. 18, between the Lion Shrine and Student Plaza at the Lehigh Valley campus. Anyone who wants to share a special memory or a few words in honor of Kathy will be invited to do so at this event. Immediately following the dedication ceremony, a reception will be held with light refreshments in room 111. Everyone on campus is invited to join Kathy's family in this time of fellowship.
A Chinkapin Oak tree was purchased with the donations to the Kathy Gray Memorial. It has been planted near the walkway between the Lion Shrine and the Student Plaza. In addition, a bench has been purchased and positioned by the tree so that anyone can sit and enjoy the view of the Chinkapin Oak. The location of the tree and bench was selected because it can be viewed from the third-floor faculty/staff lounge where Kathy often would eat her lunch. This seemed to her family and the planning committee the perfect spot for her memorial.
Kathy's favorite color was purple so everyone is encouraged to wear purple on Oct. 18 in her honor.
Special thanks for all who contributed to Kathy Gray's memorial; to the Gray Family; and to the planning committee: Heather Amatore, Pam Borowski, Karen Kackley, Jacqueline McLaughlin, Helene Miksitz, Sharon Neders, Sara Roth, Linda Rumfield, Corianne Thompson and Debbie Zuech-Smyrl.
Condolences may be recorded at www.heintzelmancares.com.
Contact
Dennille Schuler
Public Relations Specialist
Penn State Lehigh Valley