This unique program is for rising high school juniors and seniors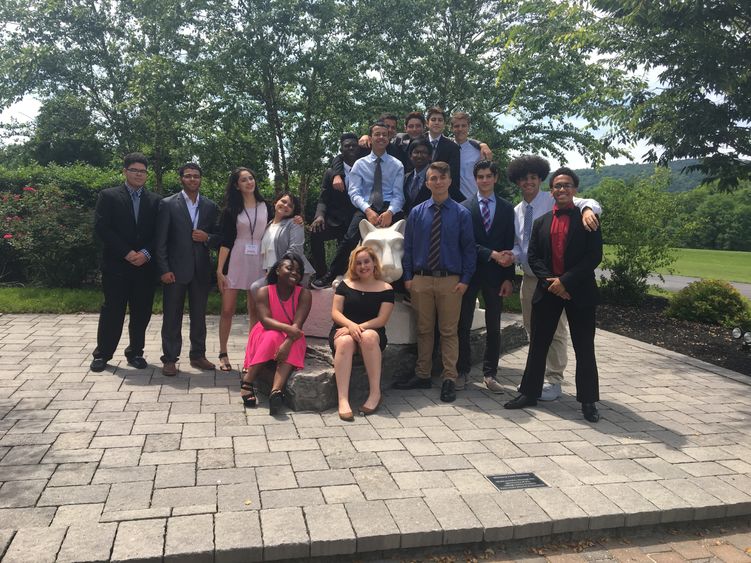 CENTER VALLEY, Pa. — Creative collaboration fuels innovation, and the Teen Entrepreneurship Summer Challenge (TESC) is poised to inspire the next generation of entrepreneurs. Penn State Lehigh Valley, Lehigh Valley LaunchBox, and Perkiomen School offer a two-week summer camp for rising high school juniors and seniors interested in developing the foundation for a successful business or product idea.
Students will learn key strategies for launching a startup and developing an entrepreneurial spirit from Penn State professors, Perkiomen School teachers, business leaders and LaunchBox grant recipients. Field trips and hands-on, real-world exercises expose them to the confidence and knowledge required to consider their own entrepreneurial journey.
The program runs from June 18 to 29. See a proposed schedule for the two-week residential program here.
Students attend programs at Penn State Lehigh Valley during the day and at Perkiomen School in the evening. They will reside at Perkiomen School, which sits on a 165-acre campus with residential, athletic and academic facilities. Their Innovation Center offers programming in modern technologies, 3-D virtual reality, additive manufacturing, computer design and rapid prototyping.
"You are with people who have a real, genuine passion for learning, networking and doing. The entire experience gives you the ability to apply what you've learned in the real world," said Ali Abbas, a student at Perkiomen School, who attended TESC 2017.
The TESC culminates in a 'Shark Tank' style pitch competition where students present their ideas for a solution that addresses a real-world business problem to a panel of judges who choose a winner based on pre-determined criteria. This gives TESC students the opportunity to develop different perspectives, build a personal brand, work as a team, connect to future employers and explore STEM educational programming.
The cost per student is $1,950 and includes housing, activities, meals and transportation. Dual enrollment is available for an additional $990, which includes three college credits transferable to the college or university of the student's choice.
Applications submitted by May 15 will receive first priority. For more information about the Teen Entrepreneurship Summer Challenge, visit the Summer Challenge website, call 610-285-5208 or email [email protected].
Contact
Dennille Schuler
Public Relations Specialist
Penn State Lehigh Valley