Lehigh Valley's Tai-Yin Huang selected for AGU's 2018 Voices for Science program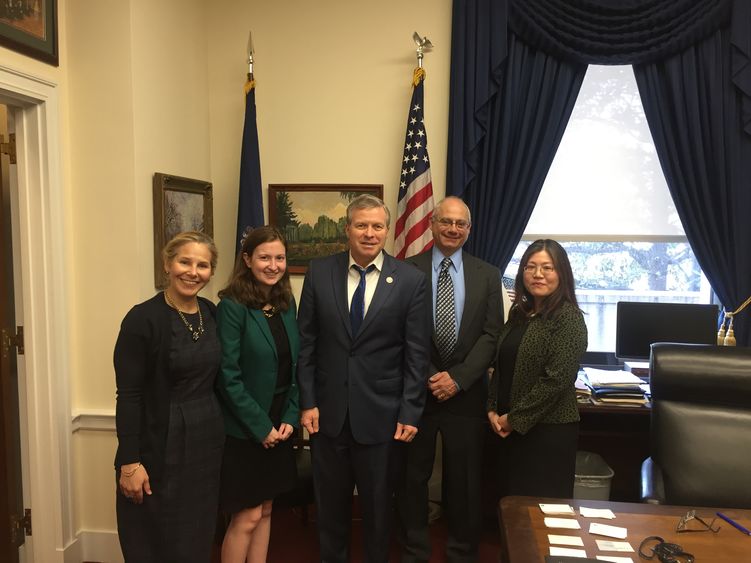 CENTER VALLEY, Pa. — Tai-Yin Huang, professor of physics at Penn State Lehigh Valley, was recently selected by the American Geophysical Union (AGU) to participate in its 2018 Voices for Science program in recognition of her outstanding work.
The program is available to scientists with strong communication skills and the interest in sharing the value and impact of Earth and space science with key decision-makers, journalists and public audiences, with the goal of increasing the widespread understanding of and support for science. Huang was chosen as a member of the program's inaugural class, which had a competitive applicant pool based on demonstrated leadership and the potential to positively influence the local community.
"I am thrilled to be part of the Voices for Science program that prepares scientists to talk about their research and the importance of science to policymakers and the general public," said Huang.
Voices for Science provides its participants with a number of resources, including a workshop in Washington D.C., and a fall meeting in December. Beyond professional development opportunities, Huang also will network and collaborate with the 29 other scientist selected for the program.
"We are excited for Dr. Huang on her selection to this prestigious and important program," said Douglas Hochstetler, interim director of academic affairs at Penn State Lehigh Valley. "We have benefited from Dr. Huang's expertise and passion for science at the Lehigh Valley campus for 16 years. I have no doubt she will make the most of this experience and that she will seamlessly connect it to benefiting her students and her research in the future."
Huang attended the workshop in April and served as an AGU Voices for Science Advocate on congressional visits. She is currently in the policy track of the program. Huang wrote a piece to bring awareness to the importance of geoscience research in infrastructure for the AGU blog. Her contribution can be read on "The Bridge: Connecting Science and Policy."
AGU has approximately 62,000 members worldwide. For more information on the Voices for Science program, visit sharingscience.agu.org/voices-for-science/.
Contact
Dennille Schuler
Public Relations Specialist
Penn State Lehigh Valley