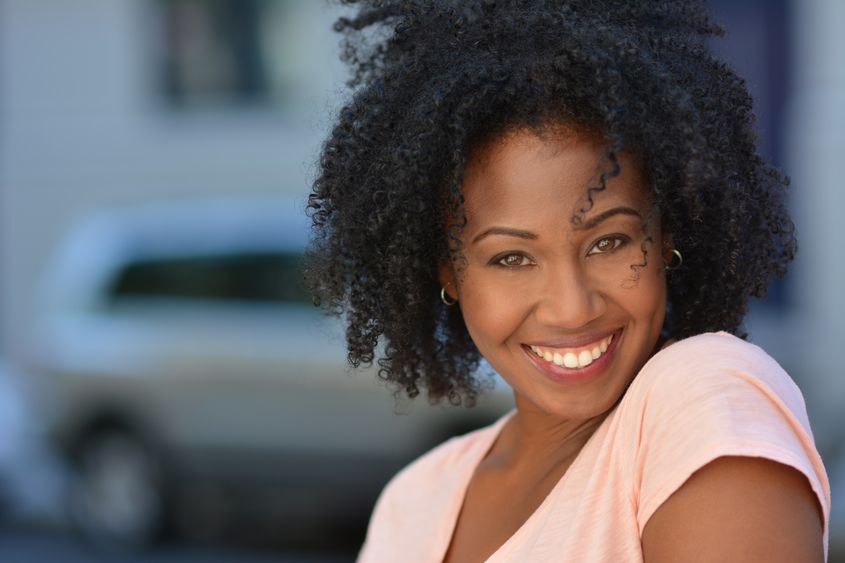 UNIVERSITY PARK, Pa. — Tanya Wright is best known for her roles as Crystal Burset in the Netflix original series "Orange is the New Black" and Deputy Kenya Jones on HBO's "True Blood." Wright also appeared in CBS's "The Good Wife" and "Madam Secretary." What many do not know is that she is also founder of HAIRiette, a hair care line for people of all ethnicities that she launched with help from Lehigh Valley LaunchBox.
Wright will be the keynote speaker for Global Entrepreneurship Week at Penn State at 6 p.m. Thursday, Nov. 8, at Ruth Pike Auditorium in the BioBehavioral Health Building on the University Park campus. Wright presents at universities and corporations on topics ranging from artists to creative entrepreneurship. She said she wants to use her voice to inspire others.
"The best advice I would give to someone starting a business is to do something you are extremely passionate about," Wright said. "Concern yourself less with making money in the beginning and more with serving your customer."
Wright said it took her some time growing up to find the confidence to use her voice, which made it possible to step out into the career she has created for herself.
"I was a pretty shy girl growing up, but I've always been strangely drawn to those things that frighten me the most," Wright said. "There were times when I did not raise my hand in class and other folks either said what I wanted to or worse yet, never did. I learned what I had to say was important, despite the fact that I was terrified to say it."
Wright started using her words as a writer when she decided to take a chance at acting professionally; she is the author of two books, "Butterfly Rising" and "I Found God in My Hair."
"I have a treasure trove of scripts I have written through the years, very quietly. I have always been prolific, bopping from acting to writing. I don't think I would be happy to do one or the other; my writing helps my acting and my acting helps my writing."
Wright said she always wanted to be part of the beauty industry; HAIRiette became a passion project for her.
"My naturally curly hair was a struggle for most of my life and I literally got the name "HAIRiette" while outside walking my black Lab, Macarena."
The hair care line is inspired by Ayurveda, an Indian system of healing using fruits, herbs and oils.
"I worked in the office of an Ayurvedic doctor and learned about kokum butter, which is great for skin, allergies and even heart ailments — but it's pretty phenomenal for your hair," Wright said. "The mission of HAIRiette is to help make the world a better place. We do that via our high-quality products and media, including the book 'I Found God in My Hair' and the HAIRiette series about gratitude on YouTube."
"I hope people can walk away from this event inspired to be persistent and take definitive action in creating the lives they want, personally and professionally."
Wright has ties to eastern Pennsylvania, and while pursuing her business, she met with Penn State Lehigh Valley Chancellor Tina Richardson and Michael Krajsa, faculty liaison for Lehigh Valley LaunchBox.
"Many people assume since they see me on TV shows that I have this huge engine behind my hair care line, but it's mostly just me," Wright said. "The staff at Lehigh Valley LaunchBox has been a huge help to me on my entrepreneurial journey. I also received a micro-grant to help with funding."
Wright's keynote presentation is open to the public at no cost. It will be moderated by Carolyn Donaldson, community engagement manager for WPSU, and is sponsored by the Penn State Alumni Association and PSECU.
GEW Penn State, presented by the Penn State Small Business Development Center, will celebrate its 10th year of bringing entrepreneurs and businesses together Nov. 7–15 on Penn State Commonwealth campuses and surrounding communities. The weeklong celebration is part of an international initiative with 15,000 partners in 170 countries. The goal is to connect entrepreneurs, investors, policymakers and startup champions around the world. For a full calendar of events, visit GEW Penn State online.