Penn State's early start summer program now at Lehigh Valley campus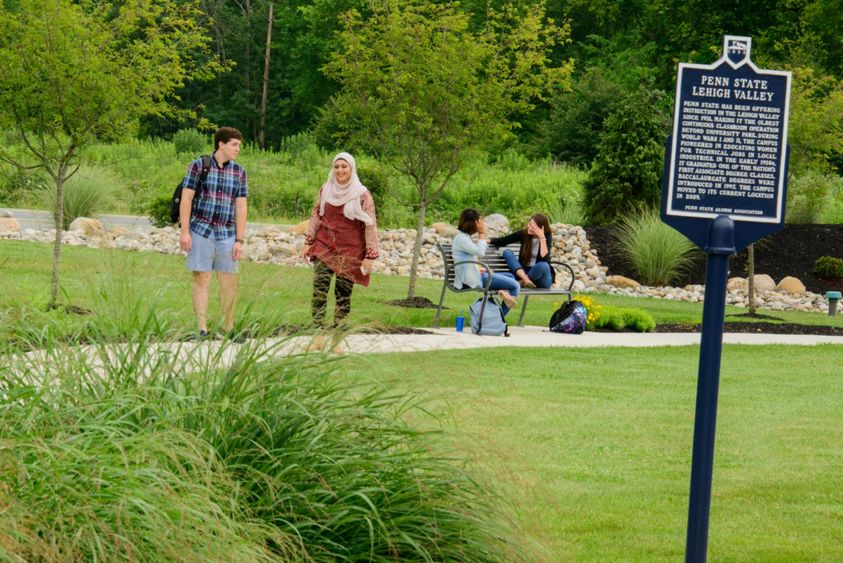 Penn State Lehigh Valley is offering a program this summer to provide first-year students the opportunity to receive scholarships, take classes, while working a campus job and developing a support network. The program, called Pathway to Success: Summer Start Program or PaSSS, is aimed at providing financial and educational support to students, while at the same time helping them graduate on time.
The program is primarily aimed at students who are the first generation in their families to attend college. Through the combination of an early summer start on class credits, scholarship support, a job, peer mentoring and specialized academic advising, the program is aimed at keeping those students on track. A very special feature of the program centers on math readiness. Students will participate in a math academy, preparing them for math courses related to their intended program.
PaSSS is in operation at 15 other Penn State campuses. It is open to 20 students at the Lehigh Valley campus for the 2019-20 academic year.
"We hope the PaSSS students feel connected to campus and develop a true support system here. We want them to have a successful college experience, and this program can give them the start they need to succeed. PaSSS students can get their college career off to a strong start in the summer, positioning them for a productive first year."

-- Douglas R. Hochstetler, interim director of academic affairs, Penn State Lehigh Valley
The key elements of PaSSS include:
To enroll in PaSSS, students must apply and be offered admission to Penn State, and then be invited to join the program.
Students being paired with a peer mentor the first summer. The next year, participants will have the opportunity to become the mentors to incoming students.
Students working on campus or in the community each summer to earn extra money while making friends and contacts. Students are guaranteed a job on campus or in the community during the summer or following academic year and earn up to $1,000 in the first year and up to $2,000 in the second year.
Students take six credits the first summer, and up to 12 credits the second summer.
Students receive $250 per credit plus $400 scholarship each summer (up to $1,900 the first summer and $3,400 the second) to help defray the cost of tuition, books and fees.
"On top of two college courses, the Math Academy program, which is a noncredit experience at Penn State, will be offered as part of PaSSS at Penn State Lehigh Valley. The Math Academy program was designed to enhance college math skills prior to the first semester," said Denise O'Neill, director of enrollment management, Penn State Lehigh Valley. "And our student affairs department will arrange weekly programming for PaSSS students to help acclimate to college life and expose them to cultural experiences in the Lehigh Valley."
To find out more information about PaSSS, contact O'Neill at 610-285-5035 or [email protected], or visit the PaSSS program page.
Contact
Dennille Schuler
Public Relations Specialist
Penn State Lehigh Valley