First round of grant recipients of Lehigh Valley LaunchBox provide update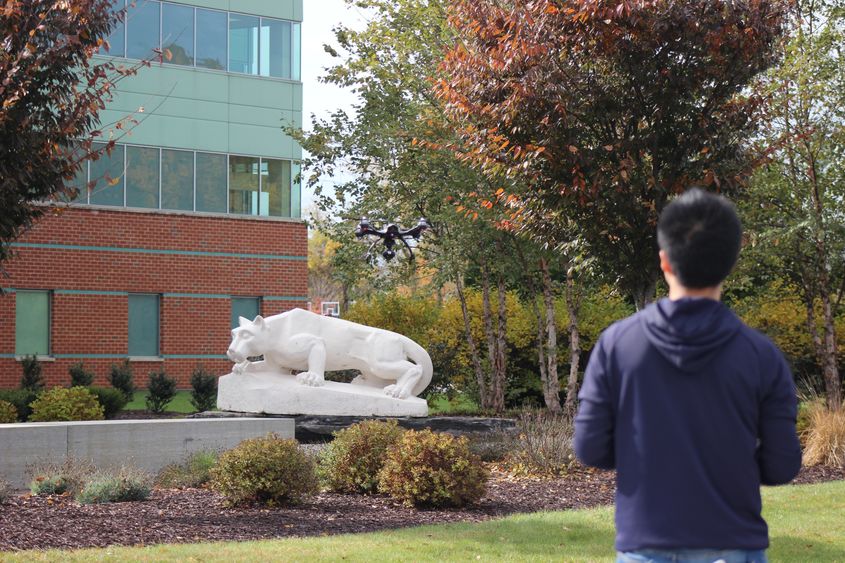 It has been nine months since the first round of grant recipients of Lehigh Valley LaunchBox became part of this University- and community-sponsored business accelerator program for early stage entrepreneurs. We wanted to check in with each recipient to ask how their business or product development is coming along, hear the advice they have for other entrepreneurs and see how they benefited from the micro grants, support and mentorship from Lehigh Valley Launch Box.
Michael Yang is the founder of Fenz Tech, LCC. He received a micro grant for his business during Lehigh Valley LaunchBox's first round.
Fenz Tech, LLC received the micro grant in order to develop a station for drones to wirelessly charge its batteries.
Yang answered some questions for us.
What inspired you to start your business?
"I always dreamed that the time of robotic intelligence is coming… Drones are able to make a big impact to society. Our team strongly believes that the drone industry is the next big trend. That is why we started our business of Fenz Tech."
What was your biggest challenge before receiving a Lehigh Valley LaunchBox portfolio grant, and how did you overcome it with the help of your grant?
"The biggest challenge is research development cost. With the help of this grant, our team will be able to purchase the essential tools to build the alpha prototype. This grant will also help us to create the company's website."
What Lehigh Valley LaunchBox services have you taken advantage of since receiving your grant?
"Michael Krajsa is really helpful and generous to our team. He brought the local entrepreneur connections to our team. With his assistance, our team made several presentations at the Penn State campus to evangelize our idea to students."
How do you define success?
"Success to me is to promote technical development through creating value for society and people."
What advice do you have for other entrepreneurs who are requesting a Lehigh Valley LaunchBox portfolio grant? Or, more generally, as they start their businesses?
"If you want to be successful as an entrepreneur, you would have to work with a team to communicate and cooperate."
Lehigh Valley LaunchBox is a signature program of the Invent Penn State initiative.
Contact
Dennille Schuler
Public Relations Specialist
Penn State Lehigh Valley