Rising sophomore died in 2016 while a student at Penn State Lehigh Valley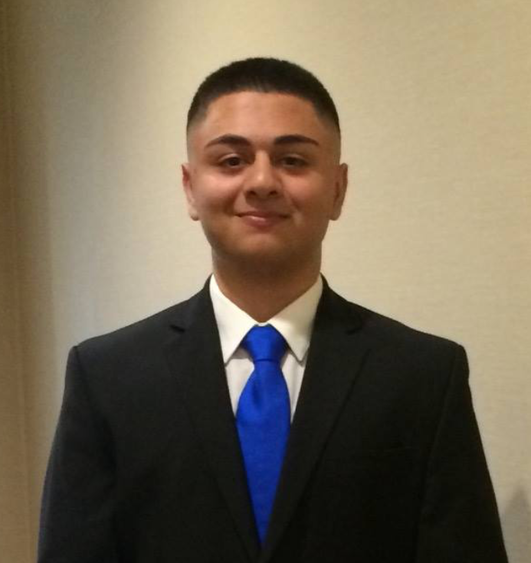 Penn State students are raising funds to honor the memory of Rahman Mustafa Hassan, a Penn State Lehigh Valley student who died in an accident on May 25, 2016, at Glen Onoko Falls in Jim Thorpe, Pennsylvania. With the three-year anniversary of Hassan's death approaching, his fellow Penn State classmates, friends and a former professor are asking their peers and the public to support an effort to name a proposed campus tutoring center in his honor.
"I think it's very admirable that students are being proactive in wanting to name a space after Rahman. We are planning a campus expansion, and this tutoring office would be part of the expansion," said Tina Q. Richardson, chancellor of Penn State Lehigh Valley. "It was a heartbreaking loss for our campus when Rahman passed away. The generosity that has already been shown to honor Rahman proves he has left a lasting impact."
Hassan, an 18-year-old rising sophomore from Nazareth, fell while he and friends were hiking at the popular hiking spot. Emergency workers were called to the area, and he succumbed to his injuries at the scene. Hassan was reportedly attempting to help a second Penn State Lehigh Valley student, Fadi Abboud, who was 19 at the time of the accident, retrieve a dropped water bottle when both fell approximately 50 feet to the base of the falls. Abboud survived the fall.
Recent conversations among those who knew Hassan led to the current effort to honor him with a space on the Penn State Lehigh Valley campus.
"Professor Maryam Kiani reached out to Rahman's mother about establishing a legacy for Rahman at Penn State Lehigh Valley. She then contacted me because she knew I was so close to Rahman. I thought that a tutoring office was the most appropriate choice because Rahman was in the tutoring center all the time, and this would impact people's lives," said Nadia Ramin, who graduated earlier this month from University Park.
Ramin was a student with Hassan at the Lehigh Valley campus in 2016, and both attended Nazareth High School together. "Rahman and I would talk a lot about nonprofits and helping people. I knew he wanted to give back and make an impact on people's lives, which is why he wanted to become a doctor," Ramin said.
Ramin set up a LaunchGood fundraising page for the effort and worked with her friends and contacts at Penn State Lehigh Valley to help spread the word. The LaunchGood campaign is on its way toward a goal of $10,000, and the campus is seeking an additional $15,000 from private donors to name the proposed tutoring office.
Maryam Kiani, lecturer in mathematics at Penn State Lehigh Valley, had Hassan in two math courses. Kiani worked closely with Hassan on his math skills since he was determined to do well academically so he could go on to medical school. They bonded over both speaking Farsi. A few days before Hassan died, he emailed Kiani to say thank you and share how she had impacted his life. Kiani has kept his email to this day.
"The tutoring office in his honor would be so appropriate. Rahman loved STEM and he wanted to help people. Many students would learn in this new space. With his name on the space, he will never be lost, and he will always be with us. As long as you have a legacy, you will be alive forever," Kiani said.
To donate to the tutoring office in Hassan's name, visit the LaunchGood site. For more information, contact Phillip St. James, director of campus development, at [email protected] or 610-285-5072.
Contact
Dennille Schuler
Public Relations Specialist
Penn State Lehigh Valley