Activities culminated in the Blue and White Society Bash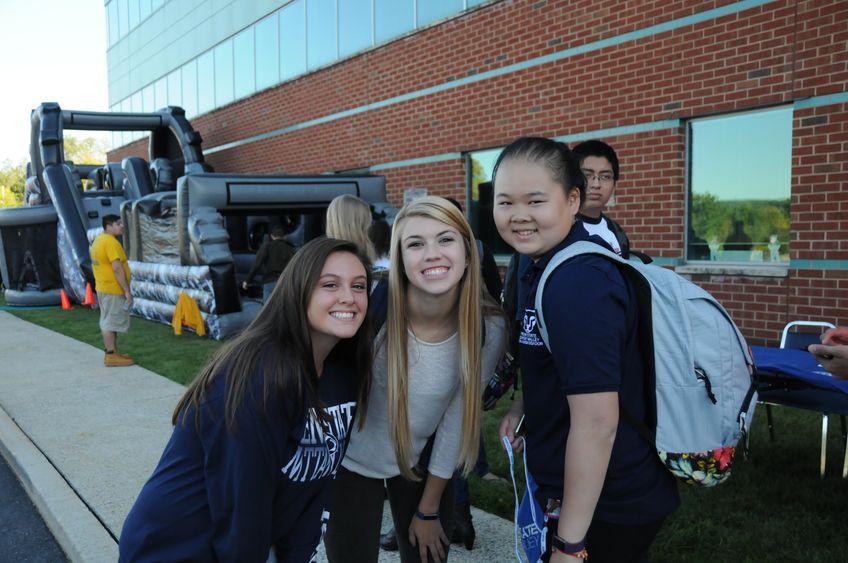 The Penn State Lehigh Valley chapter of the Blue & White Society, the student branch of the Penn State Alumni Association, hosted a Homecoming Spirit Week from Oct. 3 to 6 at the Lehigh Valley campus.
Students, faculty and staff were encouraged to dress according to each day's theme to show their Penn State pride. The theme's included:
October 3: Original Penn State colors of pink and black.
October 4: White out day.
October 5: Blue out day
October 6: Favorite Penn State attire.
Throughout the week, students aimed to win prizes while playing the Penn State Wheel of Fortune game in Centre Hall.
Spirit Week culminated with a Blue & White Society Bash on Oct. 6, at the student plaza located on the north side of the Lehigh Valley campus.
"The campus is its own community and we wanted to encourage people to get together and know each other," said Joe Johnson, a sophomore project and supply chain management major and Blue & White Society treasurer.
More than 100 students, faculty and staff enjoyed food, games, music and prizes at the bash. The event was free and was supported by the student activity fee.
"The week was a huge success. With a lot of the Lehigh Valley students being commuters, these events were a nice way to incorporate the overall University homecoming and make everyone feel a part of it," said Marie Tabshi, a junior corporate communication major and Blue & White Society president.
Contact
Dennille Schuler
Public Relations Specialist
Penn State Lehigh Valley