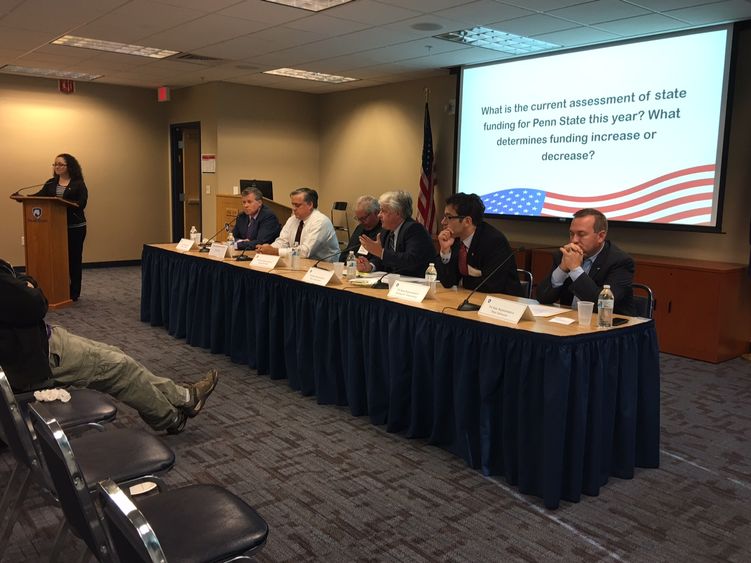 CENTER VALLEY, Pa. — The Penn State Lehigh Valley campus community came together Oct. 20 to meet local legislators. "Meet your Legislators" is an annual event hosted for the campus community by the Student Government Association and the Blue and White Society of Lehigh Valley.
Congressman Charles W. Dent, state Reps. Gary Day, Peter Schweyer, Steve Samuelson and Michael H. Schlossberg, and Legislative Assistant Michael Dee, who was representing Rep. Daniel McNeill, attended the event to discuss upcoming policies and answer questions about current legislation.
The Student Government Association and Blue and White Society gathered questions ahead of time from students. The panel portion covered six student-submitted questions, one for each legislator. Marie Tabshi, a junior corporate communication student and program organizer, mediated the event and presented the questions, which covered state funding for Penn State, bills that college students should be aware of, the best way to get in touch with them in the future, internships for college students, and why they think college students should vote in the presidential election
The legislators welcomed questions from the audience after the formal portion of the panel. The event concluded with the attendees getting the chance to meet the legislators.
Contact
Dennille Schuler
Public Relations Specialist
Penn State Lehigh Valley