So (Sew) America Cares event features a conversation with artist whose work gives voice to those often unheard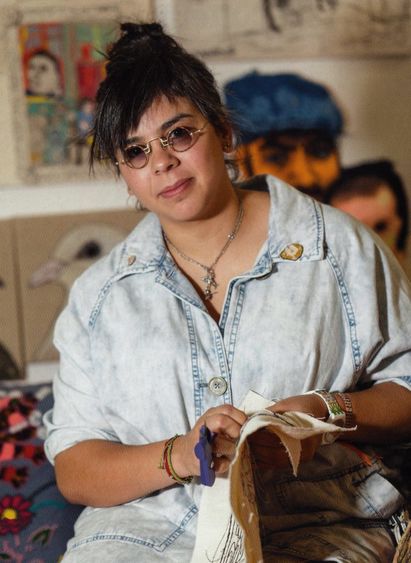 "So (Sew) America Cares," the second event in the Arts Project ONLINE Essence of Democracy series, will take place from noon to 1 p.m. Thursday, Nov. 12 via Zoom. Cuban Artist Aurora Molina will discuss her newest social art project dedicated to raising awareness about immigration justice and the lives of the children separated from their parents at the border.
In addition to Molina, "So (Sew) America Cares" will feature Jennifer Parker, associate professor of sociology at Penn State Lehigh Valley, and Penn State Student Zara Riaz. Ann Lalik, gallery director and arts coordinator at Penn State Lehigh Valley, will moderate the discussion.
Molina was born in La Havana Cuba in 1984 and immigrated to the USA at the age of 16, where she pursued an education in art. Using the tools of embroidery, sculpture-making, drawing, photography and video to communicate ideas about social and political issues, her multifaceted platform provides a sustained and powerful critique of a society that "dismisses" the most vulnerable as they become hidden from everyday life.
All Arts Project ONLINE events will be hosted via Zoom and are free and open to the public. Each session will be in webinar format with Q&A time at the end of the program.
Visit the Essence of Democracy registration page to register and receive the Zoom address.
PSU-LV Virtual Education Department will provide live captioning for the event.
This series is supported by the Dr. Ann Williams Visiting Innovator Program Endowment, Student Activity Fee and the PA Council on the Arts.
Contact Ann Lalik with questions at [email protected] or by calling 610-285-5261.
Contact
Dennille Schuler
Public Relations Specialist
Penn State Lehigh Valley