Attendees will enjoy PSU trivia and swag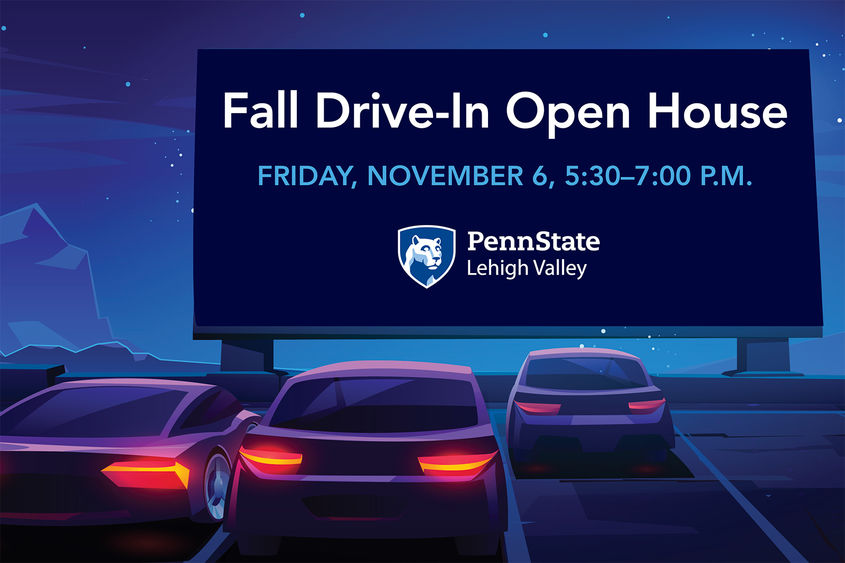 Prospective Penn State students and their families are invited to attend a Fall Drive-In Open House event from 5:30 to 7 p.m. on Friday, Nov. 6 at the Lehigh Valley campus.
This unique first-time event is open to prospective students interested in applying to Penn State. Upon arrival, attendees will pull up to the big screen and stay in the comfort of their car while taking in an admissions event. Attendees will hear the speakers and the program through a FM frequency.
The drive-in movie-style experience features highlights from 20 Penn State campuses, as well as quick tips for how to apply, Penn State swag items and a trivia game. All attendees must be masked and socially distanced.
To register, visit the Fall Drive-In Open House event webpage or call 610-285-5035.
Contact
Dennille Schuler
Public Relations Specialist
Penn State Lehigh Valley