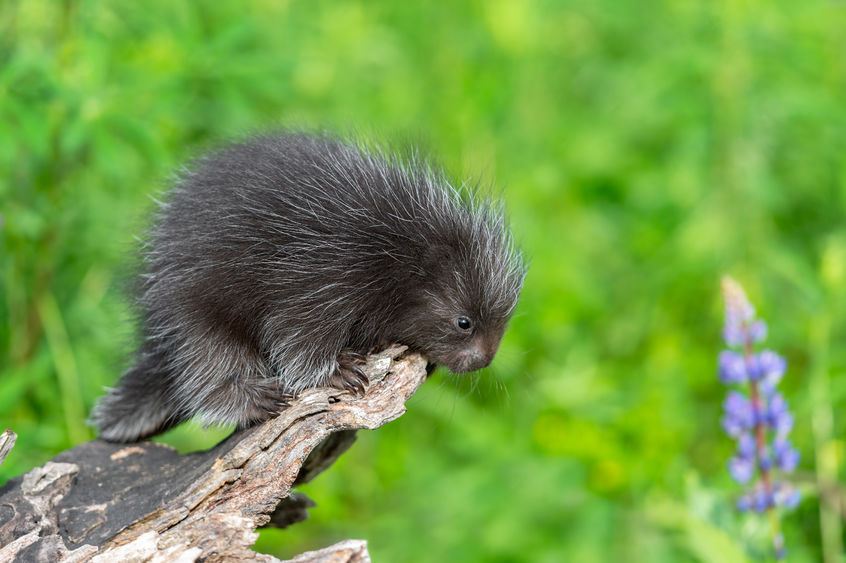 UNIVERSITY PARK, Pa. – Seven Penn State faculty teams have received seed grants for biodiversity research as part of the 2021 "Mainstreaming Biodiversity in a Decade of Action" symposium, developed by Christina Grozinger, Publius Vergilius Maro Professor of Entomology and director of the Center for Pollinator Research, in collaboration with Penn State's Sustainability Institute (SI).
The nine-week symposium fostered a dialogue about biodiversity, connected different programs across Penn State, and inspired proposals for future projects to study and support biodiversity, which is critical for the health of all ecosystems.
"Biodiversity loss, in my view, is as important a global problem as climate change," said Paul Shrivastava, director of SI and Penn State's chief sustainability officer. "We are losing thousands of species each year and degrading the quality of earth's biological ecosystem."
"The symposium highlighted the creative and diverse research, education, and extension efforts of Penn State faculty and their collaborators," said Grozinger.
Attendees of the symposium had the opportunity to form teams to apply for seed funding that supports creative and cross-disciplinary projects to address biodiversity. The SI; Institute for Sustainable Agriculture, Food and Environmental Sciences; Ecology Institute; and the Insect and Biodiversity Center; provided funding for the seed grants.
"The proposals we received were truly innovative, and we are so excited to see where the research teams take their projects," said Grozinger. "They address questions related to managing tree and plant communities in our forests, designing stormwater systems to support biodiversity in urban areas and developing innovative educational programming to increase awareness of and support for biodiversity, partnering with indigenous communities to improve agricultural biodiversity and food security, and leveraging artificial intelligence and advances in engineering to support research and monitoring of biodiversity."
This year, seven proposals received seed grant funding, from interdisciplinary teams collaborating across the Penn State campuses and colleges and with external partners.
The researchers and projects awarded the grants are:
"Green Stormwater Infrastructure: Design, Maintenance and Location Impacts on Biodiversity," by principal investigator (PI) Margaret Hoffman, assistant professor of plant science, and co-principal investigators (co-PIs) Lauren McPhillips, assistant professor of civil and environmental engineering, and Hong Wu, assistant professor of landscape architecture.
"Evaluating child-to-adult intergenerational learning as a potential solution to help the Illinoian Rusty Patched Bumblebee," by PI Danielle Lawson, assistant professor of recreation, park, and tourism management, and co-PIs Theresa Melton, postdoctoral scholar in recreation, park, and tourism management, and Lucy McClain, assistant teaching professor in Shaver's Creek Environmental Center and its science and education program director.
"A method to study avian window strikes," by PI Christopher Martin, assistant professor of mechanical engineering at Penn State Altoona, with co-PIs Julian Avery, associate research professor of wildlife ecology and conservation, Andrew Mack, grants and contracts coordinator at Altoona.
"Effects of Above- and Below-ground Woody Competition on Herbaceous Communities," by PI Autumn Sabo, assistant professor of biology at Penn State Beaver, and co-PIs Art Gover, research support associate in plant science, Phillip Jones, postdoctoral scholar in ecosystem science and management, and Emily Lavely, postdoctoral fellow in ecosystem science and management.
"Integrated Art & Science Program for Biodiversity: Design, Delivery, and Evaluation," by PI Bryan Wang, associate teaching professor of biology at Penn State Berks, and co-PIs Sandy Feinstein, professor of English at Berks, Samantha Kavky, associate professor of art history at Berks, and David Livert, associate professor of psychology at Penn State Lehigh Valley.
"Climate-adapted forests: from geology to genes," by PI Margot Kaye, associate professor of forest ecology, and co-PIs Jesse Lasky, assistant professor of biology, and Tetyana Zhebentyayeva, associate research professor of ecosystem science and management.
"A Gender-Sensitive Analysis of the Global Biodiversity of Food and Agriculture (Agrobiodiversity) and Values to Food/Nutrition Security in the COVID-19 Pandemic: Experiences of Indigenous Communities in Latin America," by PI Karl Zimmerer, Ruby S. and E. Willard Miller Professor of Geography, and co-PIs Kathleen Sexsmith, assistant professor of rural sociology and women's, gender, and sexuality studies, and Paige Castellanos, assistant research professor in the Office of International Programs and program manager for the Gender Equity through Agriculture Research and Education Initiative.
The projects cover a range of topics important to biodiversity, with each proposing innovative research and/or educational outreach in a unique field.
For example, the team led by Martin aims to develop a program to identify and record data on birds running into windows. It is estimated that bird collisions with windows are the second-leading cause of human-driven bird deaths. Yet there is not a currently reliable way of tracking bird collisions or for field testing "bird-safe" windows. This project aims to develop a program to track these collisions across many places at once, hopefully to help gain a better understanding of what factors make glass and windows so dangerous to birds.
Lawson's project's goal is to evaluate intergenerational learning as an effective method for spreading support and concern for biodiversity. Her team will use middle school curriculum about the Illinois Rusty Patched Bumblebee to evaluate how students communicate curriculum learned in class to their parents, and if that curriculum can impact both student and parent attitudes towards biodiversity and conservation of the Illinois Rusty Patched Bumblebee.
"There were many more good ideas proposed than we could fund," added Shrivastava. "This shows we have a very vibrant community of researchers working on diverse aspects biodiversity at Penn State."
The steering committee that developed the symposium with Grozinger and SI included Zimmerer, Derrick Taff, assistant professor of recreation, park, and tourism management, Erica Smithwick, professor of geography and director of the Ecology Institute, Jason Kaye, professor of ecosystem science and management, Natalie Boyle, assistant research professor of entomology, and Julian Avery, assistant research professor of ecosystem science and management.