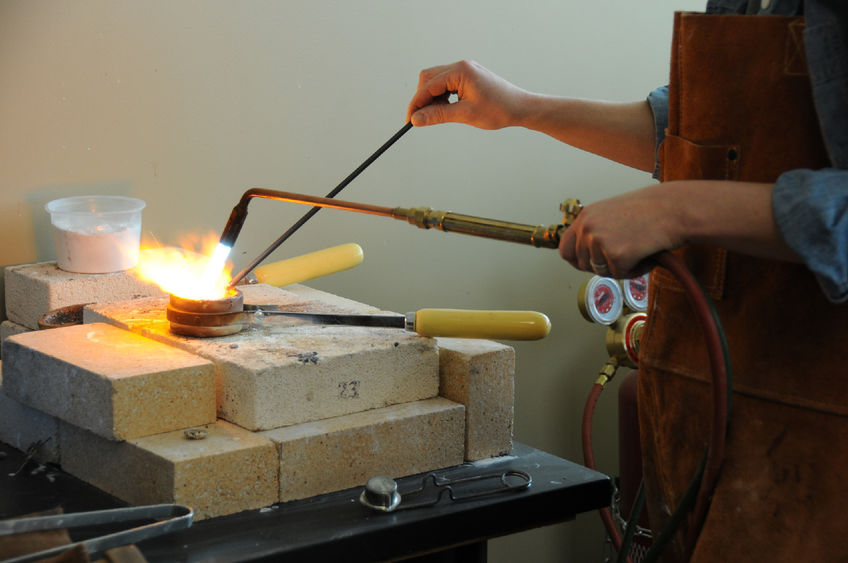 CENTER VALLEY, Pa. – Throughout the spring semester, Penn State Lehigh Valley's (PSU-LV) Arts Project will feature three in-person noncredit arts workshops open to community members looking to enhance their skills in various media.
All three classes will take place over 12 Tuesdays from Jan. 18 to April 12 on campus.
"The Arts Project offers the opportunity to enrich lives through the study and creation of art," said PSU-LV Gallery Director Ann Lalik. "Workshops are taught by experienced artists in an encouraging environment with all the amenities of a college environment. Students often reference how working with their hands and concentrating on creating their own expression is relaxing and even healing. Nothing inspires me more as a teacher as when I witness that sense of accomplishment that comes from losing yourself in a project -- it can be transformational."
This spring's classes are:
Advanced Metals and Jewelry Making: 10 a.m. to noon, classroom 301
Lalik will teach this class designed for students familiar with the basics of metalsmithing and jewelry making, such as fabricating, casting, finishing and simple stone setting. Students will develop individual ideas and explore new concepts, while technical demonstrations will be offered at the students' request.
Students will be required to purchase some materials.
Beginning Metals and Jewelry Making: 1 to 3 p.m., classroom 301
In this class, also taught by Lalik, students will explore the technical challenges and creative discovery of designing and creating their own jewelry. Designed just for beginners, students will learn to fabricate (saw, sand, solder), cast texture, polish and set stones in unique and personal designs. No prior metalsmithing or art knowledge is necessary.
Students will be required to purchase materials such as metal, findings, solder and stones. 
The Art of Drawing: 4 to 6 p.m., classroom 303
PSU-LV arts faculty member David Gothard will lead a series of classes introducing beginners to the basic elements of drawing. Students will explore the inherent possibilities of line, tonal values, light, color and design, and will practice various approaches and techniques as a means for developing accurate observational drawing skills. Methods for generating ideas and themes will be covered, and drawing supplies will be provided.
Tuition for each class is $350, with PSU-LV employees and residents 55 and older receiving a 10% discount.
To register for the classes, visit: lehighvalley.psu.edu/artsproject. And, for additional information, contact Lalik at [email protected] or 610-285-5261.