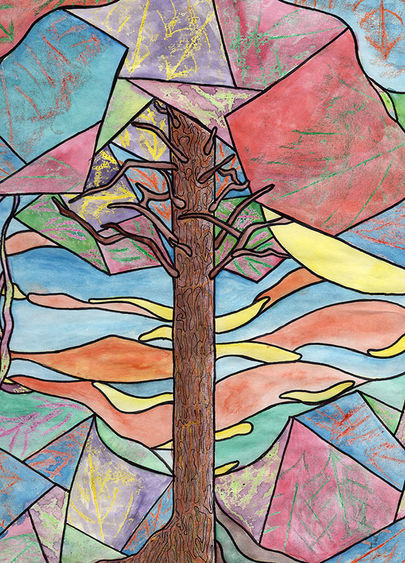 CENTER VALLEY, Pa. — Penn State Lehigh Valley's student artists will once again have a high-visibility showcase for the many unique works they created during the past year.
Beginning April 4 and continuing through May 7, the campus' Ronald K. De Long and Community galleries will host the Penn State Lehigh Valley Student Art Exhibition 2022. On Tuesday, April 12, an Artist Reception, which will include refreshments and entertainment by the student Music Club, will take place from noon to 1:30 p.m. A special program beginning at 12:30 will include remarks from Chancellor Tina Q. Richardson.
As always, the exhibition will celebrate students who created works in PSU-LV's visual studies courses taught by art faculty members Greta Bergstresser, Chris Bonner, Liz Flaherty, Christina Galbiati, David Gothard, and Arts Coordinator and Gallery Director Ann Lalik. Funding for the exhibit was provided by the PSU-LV Student Activity Fee.
All told, the exhibit will feature the talents of 147 students. They produced works in a variety of media, including drawing, painting, photography, ceramics, metalwork, sculpture and graphic design.
"It is always a special experience to work with the art faculty and students to assemble the incredible variety of work our students produce during the school year," Lalik said. "I am always amazed and impressed, especially considering that our campus does not have a studio art major, and the work is created in general education art courses."
For more information on the exhibition, including gallery hours, contact Lalik at [email protected] or 610-285-5261, or visit the gallery website.