Family-friendly event to feature activities for kids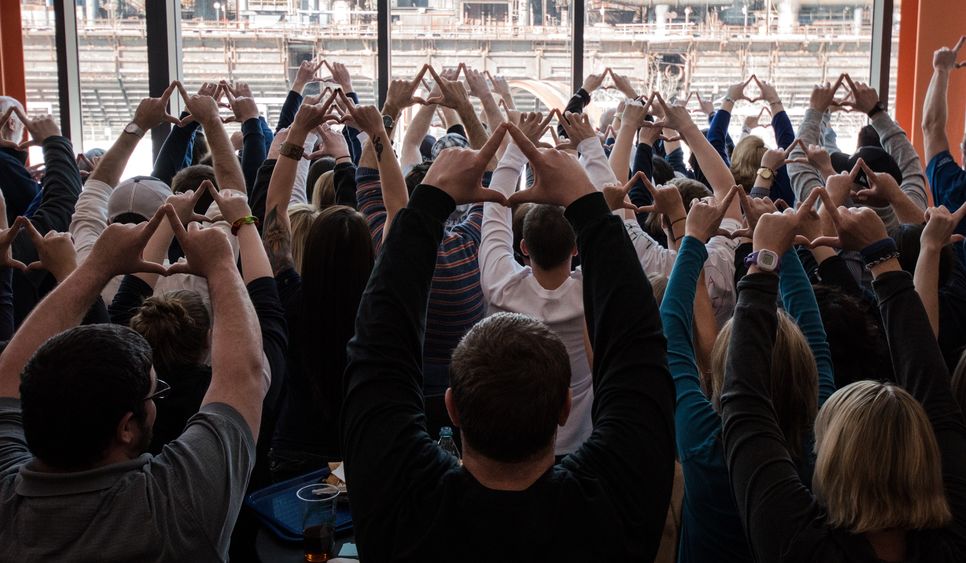 CENTER VALLEY, Pa. — Penn State Lehigh Valley is inviting the community to view the dramatic reveal of the total amount of money raised to help conquer pediatric cancer during the 46-hour Penn State IFC/Panhellenic Dance Marathon (THON). Free and open to the public, the celebratory event, co-hosted by the Lehigh Valley Alumni Society and the Office of Student Affairs, will take place from 12:30 to 4:30 p.m. on Sunday, Feb. 19, at the Lehigh Valley campus in Center Valley.
In addition to the live streaming of THON from the Bryce Jordan Center at University Park, the event will feature activities for the whole family, including live entertainment from The Billy Bauer Band, THON line dancing, face painting, games, refreshments and a visit from the Nittany Lion.
The Penn State Lehigh Valley benefiting THON committee will be represented at University Park by dancers Marissa Pearson, Jacob Stith and Emeline Placencia.
Money raised from THON is donated to the Four Diamonds Fund at Penn State Hershey Children's Hospital. To register for the free event, visit the event website.
For more information, contact Diane McAloon at 610-285-5066 or [email protected].
For more information about THON, visit www.thon.org.