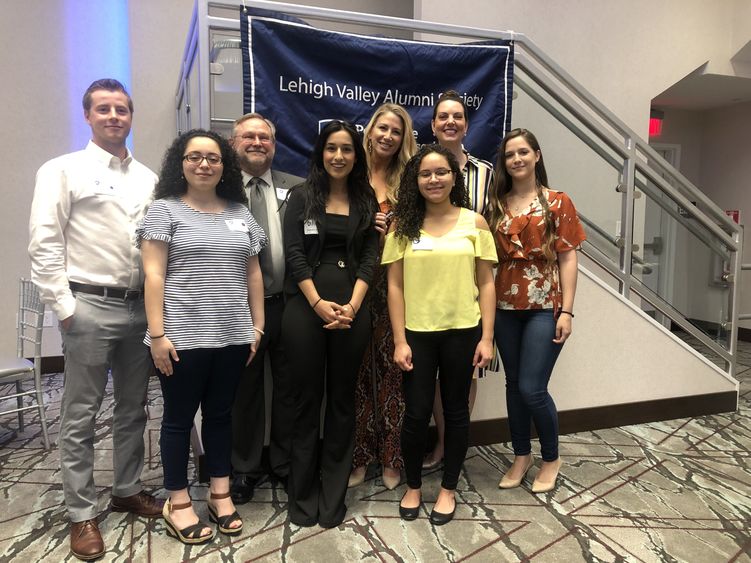 CENTER VALLEY, Pa. — Graduates of the Penn State Lehigh Valley (PSU-LV) Class of 2019 were honored at a Senior Send-Off Brunch on Sunday, April 28, at the Centennial Catering and Conference Center in Center Valley.
More than 100 people attended the event, including Penn State Lehigh Valley faculty and staff, members of the Lehigh Valley Alumni Society Board of Directors, graduates, families and friends.
Diane McAloon, director of alumni relations at PSU-LV, and Larry Trubilla, alumni society president, welcomed the guests and shared the purpose of the event. The morning was spent celebrating the new graduates, informing them that they are part of the Penn State Alumni network, and encouraging philanthropy in the form of giving back their time.
The featured speaker was Penn State Lehigh Valley Alumnus Nicholas Miller, class of 2017, who shared his thoughts on the benefits of remaining engaged and connected to the campus after graduation.
"The Alumni Association has given me the opportunity to network," Miller said. "Being able to make connections by interacting with Penn Staters on a local level and being able to have connections to give back and volunteer is all because of the Alumni Association."
Miller started his college career at PSU-LV and finished his degree at University Park. He serves as a member of the Penn State Lehigh Valley Alumni Society board of directors.
The closing speaker was Phillip St. James, campus director of development, who thanked those in attendance and emphasized the importance of giving back.
Contact
Dennille Schuler
Public Relations Specialist
Penn State Lehigh Valley