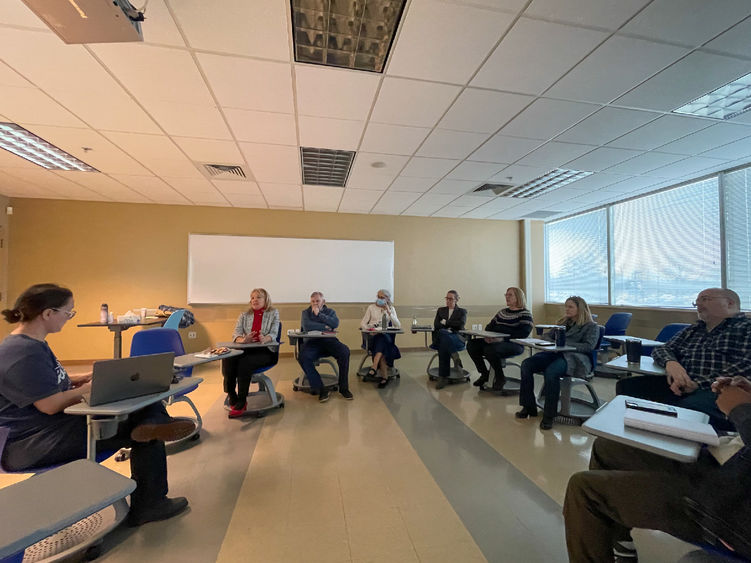 CENTER VALLEY, Pa. —  A Penn State Lehigh Valley professor is taking a closer look at the history of vocational rehabilitation in the United States. In a planned book project, Andjela Kaur, professor of rehabilitation and human services, said her goal is to tell a social history of vocational rehabilitation as a story about the relationship between disabled workers and the professionals who help them get employed. 
Tentatively titled "Disabled Labor: An Untold History of Vocational Rehabilitation in the United States", offers a new understanding of both work and disability in the United States by retelling the history of rehabilitation counseling — a crucial yet understudied profession.  
"Disabled Labor" shows how, since the 19th century, the country's professionals, employers, and legislators have been reinventing disability, defining disability unemployment for the U.S. labor market, and making disabled workers into a largely invisible labor force.  Possessing a strong work ethic any employer would envy, these dedicated employees were historically given the most undesirable tasks, working long hours for painfully low wages. 
According to Kaur, throughout history, professionals who hire and help others hire disabled individuals have come to be more valued than the workers themselves. "The book is written in the scholarly tradition of what we would call the 'political economy of disability'. Part of this approach is to analyze how labor markets and societies at large value professionals more than disabled workers themselves. It's sort of a critical take on the history of vocational rehabilitation," she said. 
Kaur shared some of her work with her fellow PSU-LV faculty members at a recent Work in Progress (WIP) session. "I feel it's a story that needs to be told," Kaur said. "We perpetuate the message that vocational rehabilitation is unquestionably a good thing for people with disabilities, but if you look closer, you'll see there's a shadowy side. As educators, we need to expose that side as well, especially in the 21st century, when we've come to value hearing multiple sides of each story."  
The WIP session was Kaur's first step toward publication. It was helpful to share some of her work and receive feedback from colleagues, which is the goal of the WIP speaker series. Faculty members present research findings, book excerpts, and other works still in the developmental stage, not yet ready to be shared with a larger audience. WIP was a great platform, according to Kaur.  
"I've been working on the book for three years now. Then I got stuck — I wondered, 'What would people want to know about?' My colleagues asked some good questions — things I hadn't thought about," Kaur said. "These are faculty members who understand scholarly work, but don't think about vocational rehab at all. This was a winning combination for me because the topic of my research is not a common or a popular one. My colleagues asked important questions."
After the presentation, Kaur started thinking about her proposal, and the book itself, in a slightly different way. "It got me thinking in a more problem-solving manner, and to be actionable, which was not my original intention. [My colleagues' suggestions] of including more personal narratives in the proposal, and potentially the book, really helped me gauge what the expectations are."