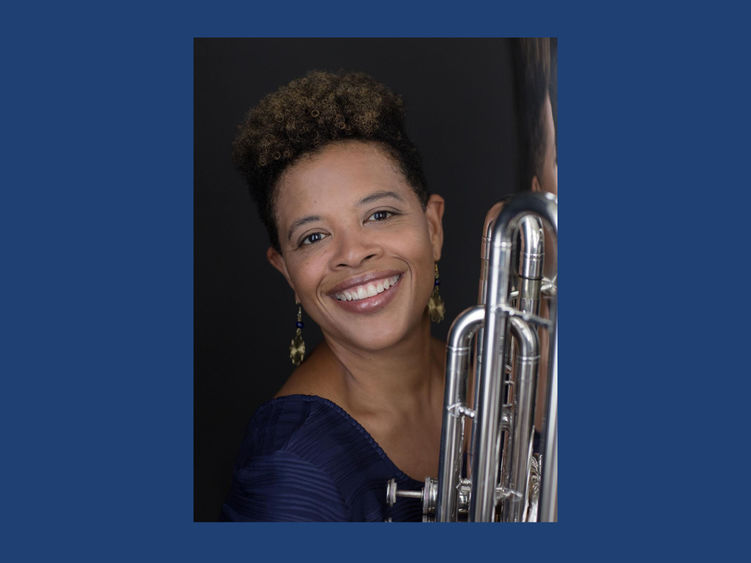 CENTER VALLEY, Pa. — Penn State Laureate Velvet Brown will give a talk at Penn State Lehigh Valley on Thursday, March 23, at 12:15 p.m. in Room 302. Brown is the 2022-23 Penn State Laureate and the David P. Stone Endowed Professor for the School of Music at Penn State University Park, and associate director of equity, diversity, and inclusion in the School of Music.
Brown's talk is titled, "Look Up and Expand Your Reach." Her message has an inspirational focus on the challenges she has faced as an African American and woman brass player. She will share the three guiding principles of her career and provide examples of how she integrates them into her daily life.
Brown is also artist faculty at the Peabody Institute of the Johns Hopkins University. She enjoys a career as professor, international soloist, composer/arranger, chamber ensemble performer, recording artist, conductor and orchestral player, performing and teaching in Italy, Switzerland, Austria, Germany, Finland, France, England, Hungary, Slovenia, Russia, Japan, Cuba, Canada and the United States. Brown is currently the principal tubist of the New Hampshire Music Festival Orchestra. Brown was honored to be principal tuba with the Hope and Harmony Ensemble which recorded a video of fanfares for the 2021 Presidential Inauguration conducted by Marin Alsop. She has served as principal tuba with the River City Brass band, guest principal with the Lahti Philharmonic in Finland, the Detroit Symphony, San Francisco Women's Philharmonic Orchestra, and as substitute or additional tubist with the Saint Louis Symphony and Fort Wayne Philharmonic.
Brown has been an invited solo artist or tuba solo artist adjudicator at the International Tuba and Euphonium Conferences since 1998. She has also served as guest conductor for festivals in the U.S. in Maine, Kentucky, New Hampshire, Massachusetts, Ohio, Indiana and Pennsylvania, as well as abroad in Austria, Finland, Italy, Slovenia, Japan, and Canada. Brown is a founding member of Boston Brass and is founder and current member of Stiletto Brass Quintet, Monarch Brass Quintet and Brass Ensemble, the Quintet of Americas and the Pennsylvania Brassworks. Moreover, she is also a founding board member of the International Women's Brass Conference. Velvet also serves as the artistic director of the Chromatic Brass Collective.
She has released five solo CDs and has collaborated on several other recordings as a soloist and ensemble member, such as Stiletto Brass Quintet featuring Doc Severinsen, trumpet; on one of her original compositions, "Testimony" (Howard Johnson and Gravity) as lead tuba; and a solo tuba jazz recording, "Lonnie's Lament" with the Cleveland Jazz Ensemble.