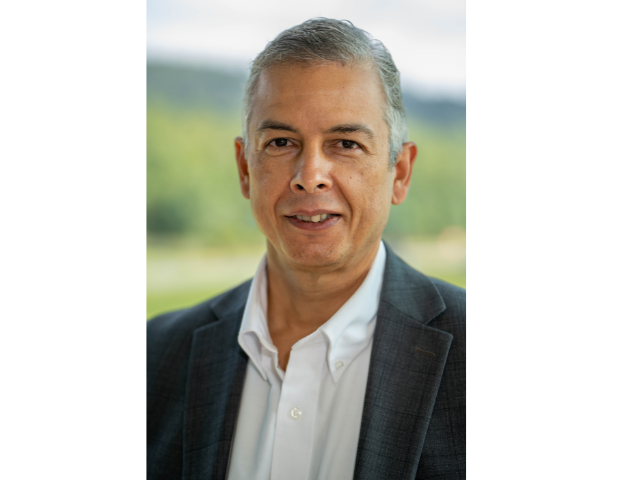 CENTER VALLEY, Pa. — The National Institute of Standards and Technology (NIST), an agency that helps establish standards and regulations for technology in the United States, has formed a working group tasked with creating a governance framework around artificial intelligence (AI). Pedro Robles, assistant teaching professor of cyber analytics and operations at Penn State Lehigh Valley (PSU-LV) has been appointed to this assembly of academic advisers and IT and cybersecurity professionals. 
"This is a completely new group," Robles said. "It's going to focus on what they call the 'cross-sectoral AI risk management framework,' with the end goal of establishing a risk management framework. It's in the initial stage to start regulating AI. The framework will guide government agencies and both public and private institutions to start governing AI within their own parameters." 
AI has been a hot topic in the news in recent months, as businesses and individuals try to broaden their understanding of what it is and how it can best be used. One example of AI is a chatbot that appears on websites as an automated customer service professional that can guide users through different processes on a website or answer various questions. Tentatively called the NIST Generative AI Public Working Group, its members will focus on issues like safety, security, transparency, accountability, preventing harmful bias, and reliability and validity, Robles said.
"The group will engage and each member will bring their own research contributions to these areas to help organizations get a better perspective," he said. "There are multiple partners, so everyone's input can guide and develop the framework. The more diverse the partners, the more input and guidance they can contribute."  
Robles was chosen for this group because he is a recent doctoral graduate, and research interests in AI governance and technology align with the group's mission. He will bring his own areas of expertise in technology, innovation, ethics, human rights and social equity to the group.
"Also making sure it's safe, transparent and low-risk is the part of the framework I continue to work under," he said. "My main focus is not to inhibit the technology, but make sure it's safe." 
Robles will be sharing more of his insight in a September Masterminds Session, presented by Penn State Lehigh Valley LaunchBox, discussing the new approach to streamlining processes for supply chain and business models post pandemic. Registration for this event may be found by clicking here.