Expert panel to take place at 10:40 a.m. on Friday, April 16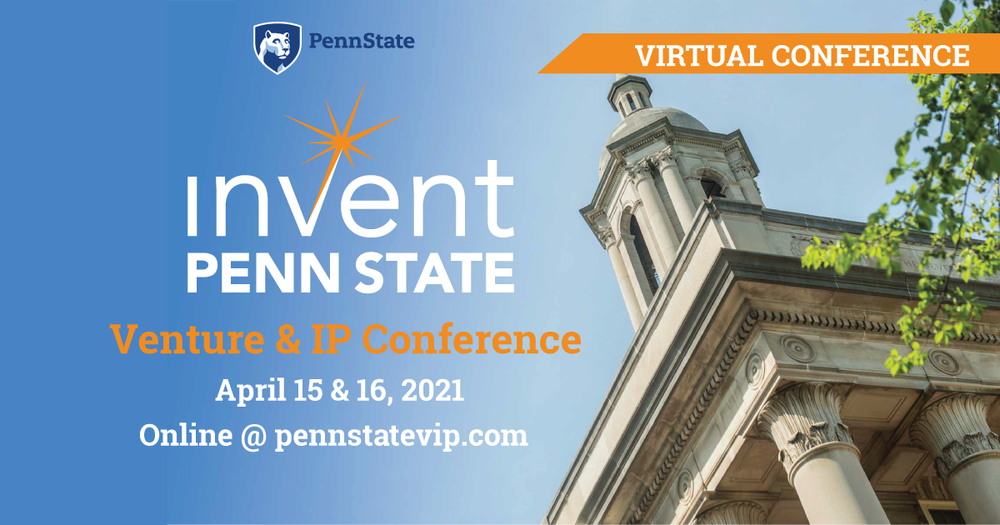 UNIVERSITY PARK, Pa. — An Invent Penn State Venture & IP Conference panel, "Deconstruct Status Quo Thinking to Drive Innovation in Your Company," will use interactive exercises to help participants identify subtle status quo thinking and emerge with a process leading to true innovation. The virtual panel session will take place from 10:40-11:30 a.m. on Friday, April 16.
Registration for the all-virtual Invent Penn State Venture & IP Conference, happening April 15-16, is currently open to the public.
Featured panel members include:
Sultan Meghji — chief innovation officer, Federal Deposit Insurance Corporation: Meghji is the inaugural chief innovation officer at the Federal Deposit Insurance Corporation and is charged with leading the efforts to promote the adoption of innovative technologies across the financial services sector. A St. Louis entrepreneur and recognized expert in financial technology, Meghji brings years of technical knowledge to the FDiTech team.
Tina Q. Richardson — chancellor, Penn State Lehigh Valley: Richardson joined Penn State in July 2015 as chancellor of the Lehigh Valley campus and has since focused her efforts on three key campus priorities: academic excellence, campus visibility and enrollment. To date, her most notable achievements in this role include strong enrollment growth, the initiation and impending completion of a $16 million campus expansion, and serving as a driving force behind innovative Collective Impact partnerships with a local community college and the United Way.
Kara Wasser — founder and CEO, OhanaLink Technologies: Wasser's professional portfolio expands more than a decade in the financial industry as a leader and producer, nearly 10 years in real estate lending as a mortgage loan officer, and six years in financial services management with a regional bank. In 2017, she founded Dub Diversified LLC, where she created the concept and design for the company's premier mobile app OhanaLink Baby, an app to help expectant mothers and their support person to bridge communication gaps between patients, their families and health care providers.
Nena Ellis, director of marketing and communications at Invent Penn State, and Brian Slawin, director and portfolio manager at Ben Franklin Technology Partners, will co-moderate the event. Ellis leads marketing and communication efforts for Invent Penn State, the University's strategic initiative to drive innovation, economic development, and student career success in Pennsylvania and beyond. Slawin has three decades of strategic leadership, product and technology innovation, and sales success as an accomplished operation executive with a comprehensive technology, marketing and sales background.
For more information on the 2021 Invent Penn State Venture & IP Conference, visit pennstatevip.com and follow Invent Penn State on Facebook, Twitter, LinkedIn and Instagram at @InventPennState.