International and domestic programs offer academic and service learning opportunities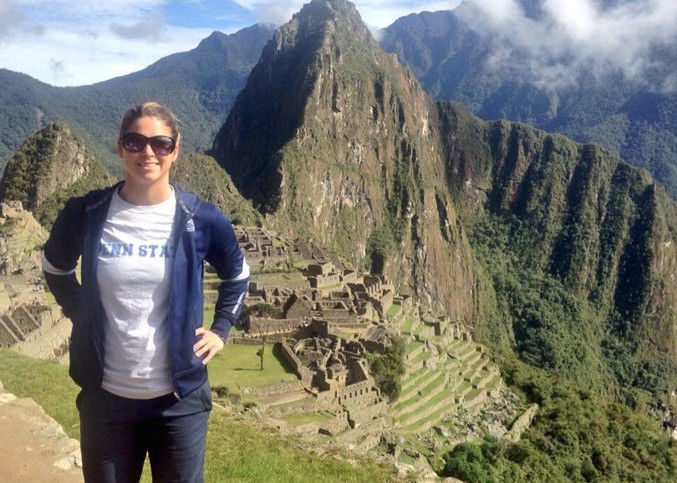 CENTER VALLEY, Pa. – For many of today's college students, spring break is no longer about spending a leisurely week in a warm-weather destination. Instead, students are choosing to take advantage of campus-sponsored academic and service learning travel opportunities that offer multiple personal and résumé-building benefits in an accessible and affordable format.
In response to this higher education trend of short-term study abroad and student interest, Penn State Lehigh Valley has expanded the number of spring break travel opportunities offered this year. Throughout spring break (March 9-15), Lehigh Valley campus faculty and staff are leading more than 75 students on trips to Great Britain, Ireland, Mexico, and Peru, as well as Massachusetts and West Virginia.
"Some students cannot afford the financial and time commitment of traditional semester-long study abroad, but global experience is becoming increasingly desirable to potential employers," says Kenneth Thigpen, director of academic affairs at Penn State Lehigh Valley. "These short-term, course-embedded excursions offer students a chance to further their studies, in many cases for credit, experience new cultures, and learn about themselves in ways that can shape their future."
This will be the first international travel experience for some of the students, many of whom are first- and second-year students, underscoring the increasing emphasis on incorporating global travel, even early on, during the undergraduate experience. With new short-term trips offered in a variety of subject areas each year, and some during the summer, students could potentially log four or more trips by the time they graduate as opposed to one semester-long trip.
"The international travel opportunities at the campus add huge value to my education," said Kevin Mitra, a sophomore information sciences and technology major from Breinigsville, Pa., who will travel to Peru as part of International Business Operations and Global Marketing courses.
In addition to the business focus, the Peru trip also includes students enrolled in Spanish courses; travelers to Mexico will look at civic and community engagement, education, and ecology; and students destined for Ireland are examining community psychology issues. Students in these three trips also will collaborate with students and faculty from prominent universities in their host countries during the week.
Campus Honors Program students will travel to London, England, to explore the city and literature. Others will study biology topics at the Woods Hole Oceanographic Institute in Massachusetts. Students attending the trip to West Virginia will engage in service-learning activities, like home repair for individuals with disabilities or whose homes have been affected by natural disasters.
Follow the campus on Twitter and Instagram (@PSULehighValley) and Facebook as students and staff post pictures and updates of the experiences with #PSULVTravels.
Contact
Allison Goodin
Director of Enrollment Marketing, Penn State Lehigh Valley