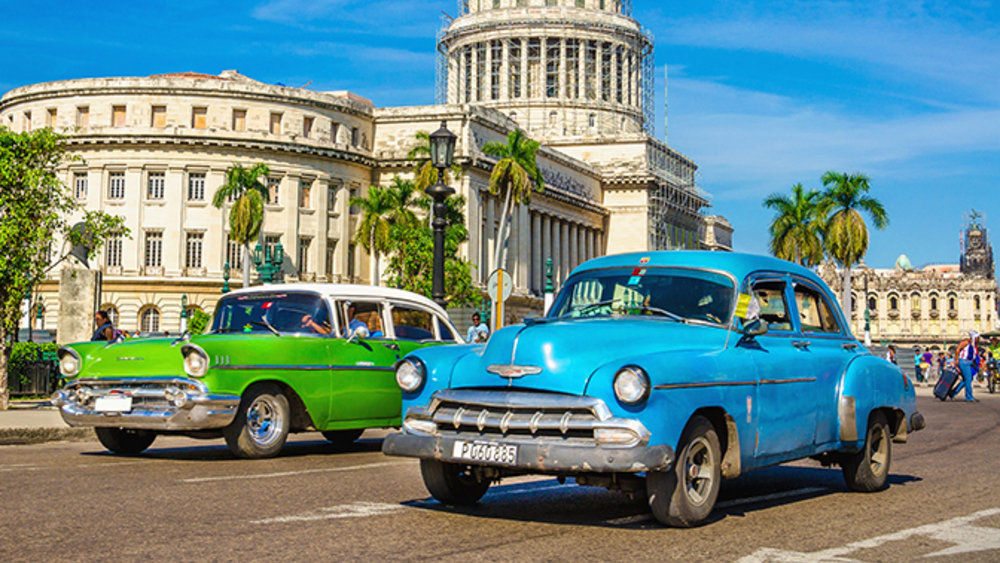 CENTER VALLEY, Pa. -- Penn State Lehigh Valley's CHANCE (Connecting Humans and Nature through Conservation Experiences) program is accepting applications for its spring and summer 2017 program, which includes travel to Cuba. The course and application submission information can be found on the CHANCE website. The application deadline is April 10.
The 2017 CHANCE Cuba program consists of the following courses: BIOL 496/SUST 495: Environmental Protection, Conservation and the Sustainability of Cuban Ecosystems and BIOL 496/SUST 495: A Field Practicum in Cuba. The spring course takes place online starting in late April-May of the spring 2017 semester. The summer practicum dates are July 7 to 15.
The classes are taken together, but sequentially, and allow students to earn credits and hours in biology or sustainability that will prepare them to better understand environmental protection, conservation and the sustainability of Cuban ecosystems.
The nine-day summer field practicum will allow students to learn from local experts and faculty about ongoing Cuban conservation efforts and environmental policies, and explore the biodiversity of select wetlands, mangroves, tropical forests, coral reefs, marine habitats and limestone caves. While in the field, students will also work in groups to research a specific environmental sustainability issues confronting this developing nation and the world.
With such a rich history, many of Cuba's cultural offerings will also be experienced, including jazz and dance performances, art museums, a walking tour of historical Old Havana, tobacco cigar farms, and meals in paladares (restaurants run in private homes). A conservation-based, service-learning project on nesting sea turtles will also be performed, highlighting the unique approach each country has to this migrating species.
CHANCE was founded in 2004 as a partnership between Penn State and the Pennsylvania Department of Education to train pre-service and in-service high school science teachers in environmental science and conservation biology through research and hands-on experience. Thus far, about 250 educators and 300 undergraduates from the United States and around the world have been trained in the field through the CHANCE China, Costa Rica, and Panama field courses to think like scientists and to carry out research and conservation.
The program strives to connect people to nature through real-world experiences that incorporate scientific concepts, techniques, data and interpretations so they can construct their own understanding of their local landscapes and better effect change that will sustain the planet's biodiversity.
For more information, contact Jacqueline McLaughlin, associate professor of biology at Penn State Lehigh Valley, at [email protected].