Five different six-week art workshops offered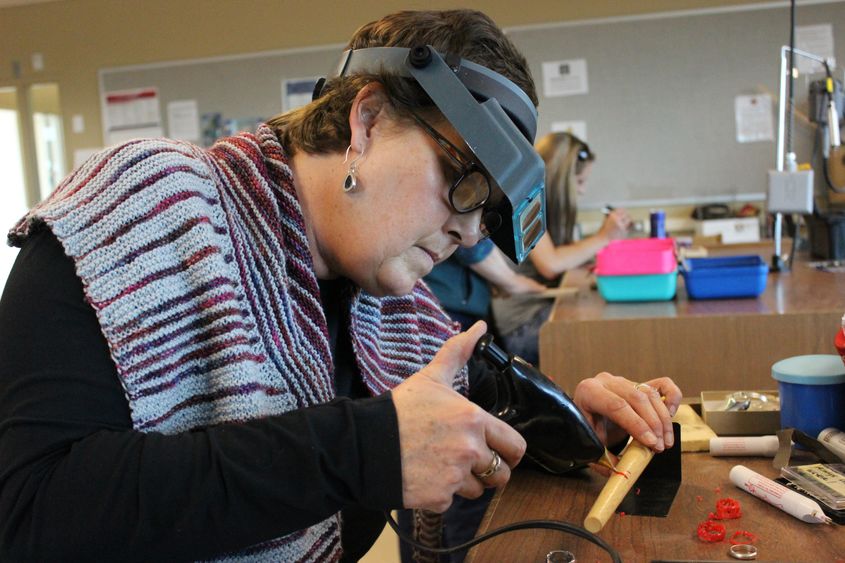 CENTER VALLEY, Pa. — The Arts Project at Penn State Lehigh Valley has announced its summer 2017 session options. Session I will be held from May 15 to June 22. Session II will be held from June 28 to Aug. 19. Classes will not meet the week of July 5.
Workshops offered include: Introduction to 3D Printing with Kate Morgan; Ceramics for Beginners with Corianne Thompson; Drawing and Painting Design Fundamentals with Ron De Long; Beginning Jewelry and Metalwork and Advanced Metals and Jewelry with Ann Lalik.
A new six-week class, Introduction to 3D Design with Kate Morgan, director of instructional design and virtual learning at Penn State Lehigh Valley, addresses the basic principles of working with a 3D printer; provides discussion on the history and future of 3D printing; and offers hands-on learning both with the actual printer and through the creation of unique 3D designs.
The cost for each six-week workshop is $185. Senior and employee discounts are available.
For course descriptions and to register, visit the Arts Project website. For more information on the program and for discount codes, contact Ann Lalik at 610-285-5261 or [email protected].